Chairman's message in 2012-13 annual report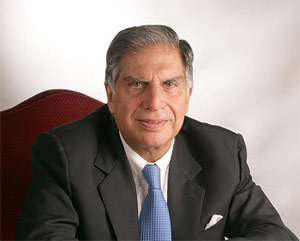 The world around us today changes continually, and this constant change shapes the way in which philanthropy must adapt its responses to meet the needs of society. Challenges and opportunities require almost prescient philanthropic responses - technological, sociological and institutional, or more likely a combination of all three. This change is furthermore causing a shift in our view of issues across the country; the focus is now shifting from simple education to skills enhancement and employability, from supplying resources like water to communities to reviving their own ecological systems, from merely providing health services to creating health through clean water, nutrition and precautionary systems. To tackle such issues in their entirely, the importance of strong, responsive partner organisations has become a necessity. The idea that many non profits continue to have, that creating a professional organisation is an indulgence, needs to change. The understanding that non-profits have as much responsibility to be run as a corporate body, must percolate down to every organisation with which the Trusts interact.
In every sense, philanthropy today needs to take into account not only the needs of communities and the changing palette in which these are embedded, but also the rising awareness that strategic philanthropy is now becoming a part of the country's larger development framework. This means we need to be responsive, effective and accountable. Being effective in delivery and efficient in the use of funds, while responding to pressures of accountability means that philanthropic strategies need to build sound and comparable systems of measurement, assessment and documentation. Over the past few years the Trusts have been developing systems of measurement and indicators, which can best define results being observed on the ground. In line with changes happening across the sector, the Trusts have further initiated their 5 year Strategic Planning exercise for 2013-17, which will present a framework for further expansion and deepening of current programmes.
Spread over 16 states and 170 districts across the country, programmes supported by the Trusts reach over 800,000 households through a network of partner organisations. In order to enhance impact and ensure that interventions are sustainable, the Trusts have recently adopted a cluster-based approach, supporting multiple interlinked activities in identified clusters of contiguous villages across select geographies. Engagements within a defined cluster cover Livelihoods Enhancement, Natural Resource Management, Health and Nutrition, Education, Water and Sanitation, Building Diversified Employment Opportunities for Youth through Skill Building, etc. Sustained efforts by the various teams at the Trusts have ensured disbursals of Rs. 2.15 billion (US $ 39.78 million).
Our goal continues to be the enhancement in the quality of life of the communities and people we serve.