Overview
The Tata Trusts' work in social welfare and philanthropy denotes a legacy that's more than a century old. Along with interventional programmes covering various aspects of human development, the Trusts also engage with individuals to support the meritorious and needy, especially for medical and education support.
The challenge
Although India is among the fastest growing large economies of the world, it ranks 130th with respect to its Human Development Index (HDI), a metric defined by health, education and income parameters. For all-round progress, the focus needs to be on appreciating human capital through improved access to good quality education, skilling and healthcare, with the aim of empowering the target group to contribute to their own, society's and the nation's development.
Although education is regarded to be a ticket out of poverty, ironically, the cost of education is the principal obstacle to achieve that. Knowledge-hungry, India is home to many academically-inclined or passionate individuals who aspire for a higher education or a foreign degree to acquire special skills, but lack the means to do so. There are also children hailing from marginalised sections of society or those with special needs who desire to continue their schooling, but are unable to fund themselves. In their cases, merely meeting the cost of education is not enough to keep them from dropping out of school – they need additional support to cover costs related to their uniform, books, conveyance, and so on.
Health issues are a major cause of financial stress. The rising cost of hospitalisation and medicines have rendered full medical treatment beyond the reach of the common population. Moreover, most insurance schemes do not cover the entire cost of treatment, especially that for cancer, heart ailments, cochlear implants and kidney diseases.
The strategic approach
Against this background, the Tata Trusts endeavour to support individuals in need through the Individual Grants Programme (Education and Medical). What distinguishes this programme is the continuous efforts made to hone systems that ensure a comprehensive, systematic and most importantly, fair and humane approach to identify such individuals. The Tata Trusts follow a guiding principle on selecting meritorious students, which is to strive to lift the brightest and most talented, so as to make them capable of contributing towards the advancement of the nation. In several cases, the Trusts engage with partner NGOs that work with such genuinely needy students – especially those with scant chances of receiving support from elsewhere.
EDUCATION GRANTS
The education initiatives of the Tata Trusts are organised through three Trusts working around the individual grants programme.
J. N. Tata Endowment for Higher Education: In 1892, Jamsetji Tata spelt out the idea to encourage meritorious students aspiring to pursue overseas higher education. This scholarship has grown in stature and it is now a matter of pride to be referred to as a 'JN Tata scholar'. Several of these scholars have made their country proud, lending credence to Jamsetji's philosophy.
Lady Meherbai D Tata Education Trust Scholarship: This scholarship supports the overseas studies of women graduates active in social work, social science, public health, and welfare of women and children.
Lady Tata Memorial Trust: Established in 1932 by Sir Dorabji Tata in memory of his wife, Lady Meherbai, this programme supports research in leukemic and other diseases
Individual Grants Programme
a. Means-Based Grant: This grant helps underprivileged children from grade VIII and above, who otherwise don't have the means to complete their education up to the graduation level.
b. Scholarship Programme: This is the largest single programme and organised under five heads.
Medical and health care
Masters in Neuroscience
Masters in Speech Therapy
B.Ed. and D.Ed.
Aircraft maintenance engineering
c. Professional Enhancement Grant: This helps professionals enhance their skills by participating in overseas observership programmes (pertinent to the medical fraternity), training and workshops, leading to improved performance.
d. Research Scholarships: The Trusts provide support and encouragement to those actively involved in diverse areas of research, ranging from learning disabilities and autism, to pancreatic cancer and the techniques of teaching mathematical skills at the primary school level.
e. Spectrum Grants: These include grants for areas of interest other than the ones covered above, such as music, sports and uncommon research. The scheme now also looks at learning disability as an area of focus.
f. Civil Aviation: This is a grant that supports civil aviation students interested in pursuing their commercial pilot license course, and for the ones interested in completing type rating after obtaining their license.

MEDICAL GRANTS
A medical emergency, for most families, causes tremendous emotional and financial stress. Through medical grants, the Tata Trusts have been providing financial assistance to economically underprivileged patients primarily located in Mumbai to meet the cost of hospital treatment. The Trusts also take into consideration requests for aid that come from hospitals outside Mumbai.
Alignment with the UN Sustainable Development Goals (SDGs)
The interventions by the Tata Trusts in the Individual Grants portfolio support the following Sustainable Development Goals (SDGs) as laid down by the United Nations (UN):
SDG 1: No poverty
SDG 3: Good health and well-being
SDG 4: Quality education
SDG 5: Gender equality
SDG 8: Decent work and economic growth
SDG 10: Reduced inequality
SDG 17: Partnerships to achieve the goal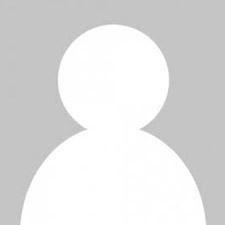 TJ Ravishankar
Individual Grants Programme
Each year, we strive to refine the selection process for the JN Tata Endowment for higher education of Indians in order to do justice to our founder's vision of identifying and lifting only the brightest and most talented.