Established in 1892 by Jamsetji Nusserwanjee, promoter of the Tata Group, The JN Tata Endowment offers loan scholarships to meritorious students for overseas higher studies. The Endowment has so far awarded loan scholarships to over 5500 students, many of whom have gone on to hold leadership positions in banks, financial institutions, multinational corporations, government, and healthcare. Former President of India KR Narayanan, astrophysicist Jayant Narlikar, Xerxes Desai of Titan, renowned architect Rahul Mehrotra, Yezdi H. Malegam who headed S. B. Billimoria & Co., former President of Institute of Chartered Accountants of India, Lord Karan Bilimoria who currently serves as Chancellor of the University of Birmingham, and many more distinguished individuals have received the JN Tata Endowment loan scholarship.
The Endowment adopts a fair and systematic selection process to identify the most deserving, as it is based entirely on merit, captured through an ensemble of factors. This scholarship offers students an education loan of up to INR 10 Lakhs which is repayable within seven years. Those who receive the loan scholarship are also entitled to a travel grant of INR 50,000 and a gift scholarship of INR 7.50 Lakhs, based on their academic performance overseas.
In 2021, the JN Tata Endowment awarded loan scholarships to 101 scholars from different streams. One of the awardees was Gargi Balasubramaniam who received INR 10 Lakhs to pursue Master of Science in Computer Science from the University of Illinois, USA. She has also been honoured by the Siebel Scholars Foundation as a Siebel Scholar for the batch of 2023. Established by the Thomas and Stacey Siebel Foundation in 2000, this programme recognises academic excellence and demonstrated leadership among students from 29 graduate schools of business, computer science, bioengineering and energy science spread across USA, China, France, Italy and Japan. Ms Balasubramaniam was one of 90 students who has been bestowed with this honour.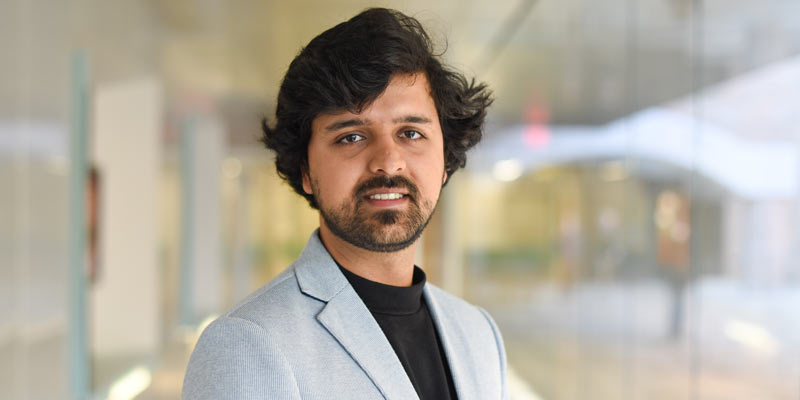 Kamal Rudra, another scholar from the batch of 2021, received INR 10 Lakhs to pursue a Master's in Electrical and Computer Engineering from the University of Michigan, USA. In 2022, he received the IEEE EDS Master's Fellowship, which is awarded to only one student from the United States of America, Europe/Mid-East/Africa, Asia & Pacific regions. Mr Rudra is the only student from the University of Michigan to have received this honour in the last 15 years. The link for the same is: https://eds.ieee.org/education/student-fellowships/masters-student-fellowship
Another JN Tata Scholar Nishit Shukla received INR 8 Lakhs to pursue Master's in Public Policy from the University of Chicago, USA. He also received the prestigious Obama Scholarship for the academic year 2022-23 and was selected as a Fellow of the Clinton Global Initiative. He also secured a SAFE grant for his climate-tech startup from the Rustandy Center at the Booth School of Business after being selected as one of the winners of the prestigious Social New Venture Challenge (SNVC) Incubation programme, which helps students at the University of Chicago launch a for-profit or non-profit start-up.
Dr Avik Ray, a medical doctor, received INR 10 Lakhs to study Master of Science in Epidemiology from Harvard's T.H. Chan School of Public Health, USA. He was one of the winners of the Lasker Foundation Essay Contest in 2022. The Lasker Foundation is one of the oldest and most prestigious scientific organisations in the United States of America. Six young biomedical researchers and budding scientists were selected this year. Dr Ray is only the second Indian to receive this award. The link to the award details and winner declaration is: https://laskerfoundation.org/meet-the-winners-of-the-2022-essay-contest/
The JN Tata Endowment has transformed the lives of many ambitious and meritorious students through its loan scholarships — one of the many initiatives of the Tata Trusts to encourage the academically-inclined youth to pursue higher education.