Overview
The Tata Trusts have set up several pioneering institutions that are exceptional centres of learning, research and intellectual capital beginning with their flagship institution, the Indian Institute of Science in Bengaluru in 1911. A crucial component of the nation-building activities of the Trusts, these centres of excellence have served as repositories of data and evidence, incubators of innovation and talent, and laboratories of cutting-edge research, and made India a power to reckon with in various fields, particularly medicine, science and education.
Institutions in this portfolio
Voices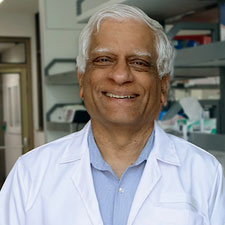 The field of genetics has been turned on its head thanks to gene editing technology. The biggest opportunities with gene editing are in healthcare and in agriculture.
— Suresh Subramani, the global director of TIGS