Overview
It takes just one devastating act of nature to wreak havoc on entire communities. Earthquakes, cyclones, tsunamis, floods, landslides and forest fires can cause catastrophic damage to life and property.
The work undertaken by the Tata Trusts in providing disaster relief focuses on quick response to such unfortunate natural occurrences, and the provision of essential relief such as safe drinking water, medical aid, health camps, and supply of daily essentials to the affected communities.
In certain instances, once the immediate needs are taken care of, the Trusts engage with the community to set up pathways for long-term rehabilitation — including the focus on livelihoods and infrastructure for education and health services.
The challenge
In recent times, climate change has manifested itself into a serious threat, triggering a spate of natural disasters worldwide. According to a UN report, India's economic loss on account of natural disasters occurring between 1998 and 2017 is the fourth-highest in the world, standing at $79.5billion.
The National Disaster Management Authority (NDMA) reveals that more than 58.6 per cent of the Indian land mass is prone to earthquakes, over 40 million hectares stand the risk of floods and river erosion, and almost 5,700km of the 7,516km Indian coastline remains susceptible to cyclones and tsunamis. This is a threat not just to local populations, but also to the socioeconomic fabric of the country.
Strategic approach
In times of disaster, what is needed is quick response and essential aid. The Trusts summon their teams at the affected areas, who along with partners, like-minded agencies and the Tata Sustainability Group, work relentlessly in the area to provide the daily essentials — pure water, daily need kits, medicines, tarpaulins, etc. to the affected communities.
Moreover, in few cases, the Tata Trusts' approach is to partner government bodies, humanitarian agencies, the corporate sector, NGOs and community resources to rebuild livelihood opportunities and essential health and education infrastructure — so as to resume normalcy in affected regions.
The most recent disaster relief interventions by the Tata Trusts took place in Assam, Mizoram, Kerala, Odisha, Rajasthan, Gujarat, Uttarakhand, Nepal and Tamil Nadu.
Nepal Earthquake – Relief and rehabilitation
Immediate relief: Nepal was hit by major earthquakes, measuring 7.8 and 7.4 on the Richter scale on April 25, 2015 and May 12, 2015 respectively. Many parts of the country were severely affected and there were more than 9,000 casualties and almost 2.8 million people were rendered homeless. The quake also set-off an avalanche on Mount Everest, killing 21 people and marking it as the deadliest day in the history of the mountain. Amongst the 39 districts that were affected, Sindhupalchok was the worst hit.
The Tata Trusts, in partnership with India's Akshaya Patra Foundation and Nepal's Sipradian Sahayata Sanstha (SSS), expeditiously set up a centralised community kitchen in Bhaktapur from where 18,000 meals a day were provided to victims in 17 shelter camps in Bhaktapur and Kathmandu districts. The centralised community kitchen operated for 91 days from June 19, 2015 to September 17, 2015 and served to close to 1.4 million meals to affected communities.
Post-earthquake rehabilitation activities in Nepal: After undertaking immediate relief activities, the Trusts proceeded to undertake a long-term plan focusing on restoration of infrastructure that was destroyed in the disaster. The objectives of the project are to:
Improve infrastructure for education by constructing permanent structures for six government schools for children in Sindhupalchowk district
Increase the number of gender-friendly toilets in schools
Strengthen the education system by providing school materials and psychosocial counselling for making learning fun
Promote water and sanitation and hygiene (WASH) behaviour among the students and the community in the catchment area. As part of the project, the Trusts are facilitating the reconstruction of seven secondary schools and one health post.
Four schools have been reconstructed with a modern layout resistant to earthquakes and designed with disabled-friendly facilities. The April 2015 earthquake had badly damaged the schools, destroying the classrooms, science lab and other facilities at school. The well-furnished, earthquake-resistant school buildings have been handed over to the community.
Key highlights
School building complying to specifications advocated for earthquake seismic zone 5, with a modern layout.
Classrooms complying to global standards, w.r.t safety, space per child, access to differently-abled child, etc.
Community participation during the reconstruction phase and corpus fund equally contributed by the community and local partner created to support post-construction maintenance of the structure.
WASH infrastructure with soft activities to equip students w.r.t personal hygiene and safe drinking water through IEC / BCC tools.
Facilities for early child development, computer / science lab, etc.
Click here to watch the film — Rebuilding Lives
Uttarakhand Flash Flood Relief
Flash floods and landslides set off by extreme rainfall over a period of several days in Uttarakhand in June 2013, led to unprecedented damage and destruction in the state. Post the initial relief and recovery stage, Himmotthan Society — the Tata Trusts' associate organisation in the region — initiated a set of post-disaster initiatives, with support from the Tata Sustainability Group, the Tata Trusts and Star India Pvt Ltd.
Rehabilitation effort: The intent was to restore the livelihoods of 9,049 disaster affected households in 95 villages of Rudraprayag, Uttarkashi, Chamoli and Pithoragarh districts of Uttarakhand. The focus of the programme was on building on-farm as well as off-farm activities to improve the quality of life of impacted and vulnerable communities. The programme worked to enhance the income of small and marginal families, and strengthen producer (community) based institutions to manage micro-enterprises in a sustainable manner.
Highlights of the rehabilitation operation:
392 self-help groups, 74 village organisations (3,982 members) and 7 self-reliant cooperatives formed; federation-led enterprises established in all clusters.
7 federation-led micro-dairies established with a total turnover of Rs3.1 million. Fodder plantation undertaken on 290 hectares of common and private land.
Over 2316 families cultivated vegetables and spices on 290 hectares and market vegetable and spices 7 clusters.
108 off farm income generation activities carried out, supporting 135 distressed families with average monthly income of Rs2,500 for each family.
Five animal feed and agri processing units established with support of the village panchayat.
Over Rs5.2 million dovetailed from different government departments/schemes; community contributed Rs2.2 million in cash and kind.
Odisha Fani Cyclone
A powerful cyclonic storm named Fani hit the coast of Puri district, Odisha on 3rd of May 2019 at around 8.30a.m. It generated storms with wind speeds ranging 200-210kmph and caused widespread damage in Odisha. While Puri district bore the brunt of the calamity, the cyclone affected a total of 14 districts and impacted a population of 1,50,93,513 persons. Though the government of Odisha was able to evacuate over 1.4 million persons into cyclone shelters in time, there was reported casualty of 64 persons and extensive damage to houses, electricity supply, water supply and telecommunication infrastructure.
Responding swiftly to this disaster, the Tata Trusts' team made a quick assessment of some of the worst-affected areas in Puri and Khurda districts, where cooked food and clean drinking water emerged as the immediate needs of the cyclone-affected population. The cumulative intelligence of some of the recent disaster responses by the Trusts in Kerala, Karnataka and Jammu and Kashmir shaped the operational strategy and delivery on the ground. With their experience and expertise in RO water intervention, the Trusts decided to supply pure RO drinking water in these districts on a war footing.
Within 2 days of the cyclone, the Trusts initiated their water intervention from Bhubaneswar, and subsequently from Puri, with three mobile RO units supported by Tata Projects. Livolink Foundation a Tata Trusts' associate organisation in Odisha, deployed a strong field team to manage ground operations. The identification of slums and rural pockets was done in collaboration with the Department of Housing and Urban Development, District Administration of Puri; Centre for Youth and Social Development (CYSD), a local NGO; and other partner organisations.
Tata Motors provided three water tankers, with a capacity of 2000 litres each, to further strengthen the distribution process and make delivery accessible to interior pockets. The RO water intervention, through 5 -16 May 2019, covered 63 villages in Puri and 33 slums in Bhubaneswar, with more than 1, 15,000 litres of pure drinking water supplied to the neediest.
Kerala Flood Relief
The catastrophic floods in August 2018 caused massive destruction in the state of Kerala, fondly called 'God's own country'. Causing immense loss of life and property, this is possibly the biggest tragedy that the state has faced in the recent times. Though all 14 districts of the state bore the brunt of the disaster, Wayanad and Idukki in particular were the most adversely affected. The floods, along with severe landslides in these hilly terrains, led to people losing their houses as well as land. The Tata Group and the Trusts under the leadership of Tata Sustainability Group, deployed full-fledged teams to provide relief and rehabilitation across the affected areas of Kerala.
Key Achievements
Mobilising three mobile Reverse Osmosis units from Hyderabad and deploying them in flood-hit areas of Kerala, in association with Tata Projects Community Development Trust, Titan and other civil society organisations.
Supplying over 200,000 litres of safe drinking water to approximately 6,500 households across the rural areas of Kochi, Alleppey, Wayanad and Idukki districts between August 19 and September 5, 2018.
Operationalising two "Water from Air" units with support from Israel-based WaterGen Technologies, to supply safe drinking water to more than 200 households a day. These units provided water till the end of October, 2018.
Working with volunteers from the Tata Group and the Department of Health, Government of Kerala to provide medical support and conduct medical camps and home visits in Wayanad and Idukki districts, directly benefitting a total of 1,233 individuals.
Administering appropriate medication to prevent outbreak of diseases such as leptospirosis.
Click here to watch the film on Kerala flood relief
South Rajasthan flood relief
A brief period of two weeks during July and August 2017 saw unprecedented rains lashing Rajasthan, India's largest state. Normally characterised by a hot and arid climate, the Sirohi, Pali and Udaipur districts of south Rajasthan received 800mm to 1,200mm of rain, and was soon inundated in massive floods. The deluge not only caused loss to life, property and cattle, but also burst key junctions of the Narmada canal. Roads, livestock and crops were washed away.
With support from Tata group companies, the Tata Trusts, along with their associate organisation Centre for Microfinance (CmF) Jaipur, initiated immediate relief operations involving the relocation of people to safer places and the provision of basic necessities.
Highlights of the relief operations:
A total of 14,824 households were provided minimum 5 days' stock of chlorine tablets to disinfect water against bacteriological contamination.
As a precautionary measure, 3,500 packets of oral rehydration salts (ORS) and 2,542 mosquito repellent coils were distributed amongst the affected people to tackle diarrheal and malarial diseases.
A mobile reverse osmosis (RO) water unit was installed in the Abu Road block, through which over 140,000 litres of treated water were supplied to 10,423 households in Abu Road and the Reodar block.
In all, 12,326 bars of soap, 20,427 biscuit packets and 12,337 sanitary napkins were provided to direct beneficiaries through anganwadis and local community resource personnel.
The Trusts supplied 296 plastic tarpaulin sheets to those whose houses were damaged, and distributed 445 food packets to select households that had lost connectivity.
Totally, 600 blankets were provided on request from the district administration and 500 raincoats were provided to the field staff, accredited social health activists (ASHA), auxiliary nurse midwives (ANM), and anganwadi workers.
A total of 4,160 patients suffering from post-rain scabies, diarrheal diseases, fever, etc, were treated at 33 health camps that were set-up to contain the outbreak and spread of diseases.
The relief activities were operational during July 30 to August 31, 2017.
North Gujarat Flood relief
The same spell of rain and floods that affected Rajasthan in 2017 also devastated parts of Gujarat. Rains in Banaskantha and Patan districts led to flooding in the Banas river. This added to the heavy inflow of flood water from the adjoining districts of South Rajasthan.
Officials of Tata Trusts and Tata Chemicals visited the flood-affected districts and met the District Collector in charge of coordinating flood relief operations. Consequently, a decision was taken to focus relief operations in 23 villages of the Tharad block of Banaskantha district. A mobile RO unit was immediately deployed to help supply clean drinking water. On request of the state authorities, the relief operations were extended to the flood-affected villages in the neighbouring Patan district, including the Santalpur block.
In alignment with the approach of having a 'One Tata Response' to the flood relief operations, the Gujarat State Level Disaster Response Forum was activated, and efforts were coordinated at the group level. A core coordination committee with representation from Tata Chemicals, Tata Consultancy Services (TCS), Tata Sustainability Group (TSG) and Tata Trusts was formed to oversee the relief operations. Mobilisation of volunteers across the group companies and that of additional resources was undertaken. One team operated out of Tharad, while the other was located out of the Radhanpur block in Patan district, coordinating the relief operations in the Santalpur block, which had no facilities as yet.
The relief operations from July 29th to August 30th, 2017, covered 3,500 households across 23 villages in the Tharad block, and another 1,500 households across 27 villages in the Santalpur block.
Highlights of the relief operations:
Health check-ups were undertaken and medical assistance provided to 2,121 patients suffering from skin infections, myalgia and diarrhoea across the targeted villages.
Over 420,000 litres of clean drinking water were supplied.
Veterinary camps were held and over 4,000 heads of cattle vaccinated.
Kitchen kits and hygiene kits were distributed to 3,100 households.
Kits comprising large-sized storage and cooking vessels, pressure cookers, grain and other food materials, storage boxes, plates and cups for serving food to children, Tata Swach water purifiers, etc, were distributed to 30 anganwadis situated in flood-affected areas.
School bags were distributed amongst 1,000 children.
Measures were undertaken to ensure safe disposal of animal carcasses; over 1,000 carcasses were efficiently disposed.
Tamil Nadu Flood Relief
Heavy rains during November and the first week of December 2015 caused widespread flooding and damage in Tamil Nadu, with Chennai city, Cuddalore, Kanchipuram, and Tiruvallur districts being the worst affected. It is estimated that more than 350 people lost their lives and around 10,000 were displaced. The central government declared Chennai a National Disaster Zone.
As part of an immediate response, a four-member team from Tata Trusts visited the flood-affected regions to assess the ground situation; it was decided to support the victims through provision of safe drinking water.
Highlights of the relief operations:
A total of 15 areas across Chennai were identified and over 100,000 households were supplied purified drinking water over a period of nine days with the help of a Reverse Osmosis plant that was set up.
In parts of north Chennai, residents were supplied with 1,200 jerry cans to tide over the problem of water storage.
A resource network was established with the local bodies - especially with the District Administration and key voluntary organisations - resulting in regular on-field information, thereby facilitating quicker response.
Click here to view the film on Tata Trusts' relief measures for Chennai flood victims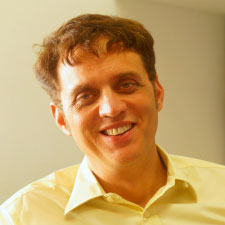 Arun Pandhi
Disaster Relief and Rehabilitation
During exigencies, the Tata Trusts, along with their partners and like-minded agencies work relentlessly to provide relief and daily essentials to affected communities
Latest
23 December, 2019 | Events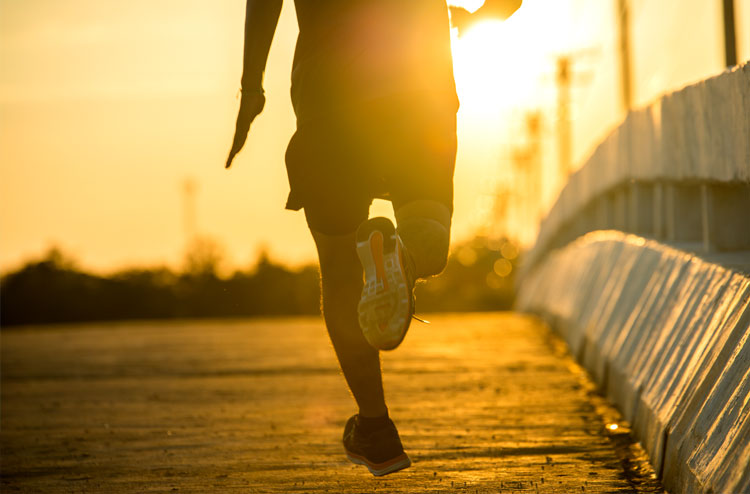 Tata Trusts to raise awareness and support for five causes at the Tata Mumbai Marathon 2020
15 August, 2019 | Events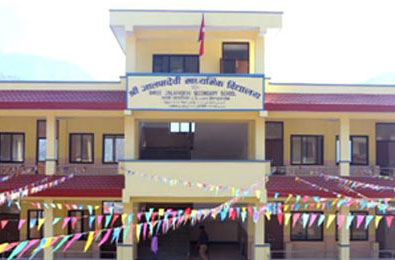 }