Overview
Education is critical to the alleviation of poverty; it improves health and productivity, drives gender parity and promotes opportunities for upward mobility. It is the foundation of the nation's socio-economic development and can be considered the most important investment for progress.
From an individual perspective, education sparks a pursuit of knowledge and love for learning, fosters confidence and self-esteem, and helps individuals to maximise their potential and engage in a meaningful manner in the civic, economic, cultural and social aspects of society.
Education has been a key focus area of the Tata Trusts since inception – the JN Tata Endowment was established in 1892 to provide scholarships to young Indians who wanted to go abroad for higher studies.
Currently, through the education portfolio, the Tata Trusts strive to provide 'Authentic learning for all' in a comprehensive and holistic manner. The goal is to provide high-quality, authentic, real-world, active learning experiences that mould productive and well-rounded 21st century citizens while also working to ensure equitable access to these learning opportunities.
The challenge
India has a burgeoning population with a very young demographic. Over a quarter of India's 1.3 billion population is under the age of 14 – approximately 300 million children of school-going age who need a good education. And the first eight years of a child's life is critical – 80% of the child's brain is developed during this period.
It is said that it takes a village to raise a child – parents, teachers, caregivers, friends and peers, and a lattice of public spaces such as schools, playgrounds, libraries, all comprise a modern village. However, in many communities, these linkages do not function well, or at all. At the unit level, the parents' own levels of education and financial empowerment impact the lives of their children. At the community level, poverty and social mores hamper the opportunities available to children, and at a systemic level, lack of resources, over-centralisation and poor quality-assurance processes produce a sub-par public education system.
Studies show that India's classrooms have failed to deliver what they are supposed to – learning. The National Achievement Survey 2017 conducted by the National Council of Educational Research and Training (NCERT), which covered 2.5 million students, showed that children find it difficult to solve daily life challenges involving time and money, and are unable to read and comprehend at grade level.
It's clear that students need better resources, teachers need to be supported in teaching more effectively, and that the government-led education network of 1.5 million schools needs to be lifted to a better standard.
Strategic approach
The Tata Trusts have developed a profound understanding of the challenges in the education sector as well as of the needs of various communities and stakeholders across regions. This has resulted in the convergence of the Trusts' diverse and collective expertise that goes into strengthening not only student education but the entire education sector as well.
The Trusts strive to strike a balance between programmatic and advocacy interventions. Ensuring quality education for all children, especially those from marginalised backgrounds, is central to the Trusts' education portfolio. The focus is not just on age-and-grade-appropriate learning in curricular subjects such as language and mathematics; it is also on leveraging 21st century skills such as critical thinking, problem solving, collaborative learning and the use of technology to promote learning – skills that ensure effective participation in a vibrant democracy.
The focus of the Trusts' educational strategies is also to democratise the functioning of educational institutions, enabling communities to take ownership of these institutions, and hold them accountable. All stakeholders – school management, teachers, children, parents – are encouraged to work together towards a common goal.
The approach is to deepen conversations with NGOs, convene like-minded parties around specific causes and create a strategy for convergence that will help achieve scale at national level. Given its sheer breadth and depth of engagement, the Trusts aim to play a vital role at the fulcrum of the sector, to not just level the playing field, but also to keep raising the bar of excellence.
In the next phase, the Trusts aim to see more active engagement across portfolios – livelihoods, health, child protection, and water & sanitation – all of which are intrinsically linked with education. The aim is to develop a sustainable, independent ecosystem on a sound foundation, and to ensure that the millions of India's children can not only read and write but also be the co-creators of bright futures for themselves.
The Trusts' educational interventions are implemented through thematic initiatives that seek to address specific gaps in the education sector in a comprehensive manner. The thematic areas are:
Alignment with UN SDG goals
The overall work of the Tata Trusts in the area of education addresses the following United Nations Sustainable Development Goals:
SDG 4: Quality education
SDG 5: Gender equality
SDG 8: Decent work and economic work
SDG 9: Industry, innovation and infrastructure
SDG 10: Reduced inequality
SDG 17: Partnerships to achieve the SDG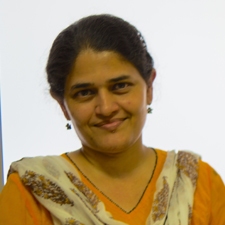 Amrita Patwardhan
Education theme of the Trust addresses complex issues of quality and equity in school education by strengthening public education system. We build capacity of teachers for promoting foundational learning as well as 21st century skills in students from disadvantaged backgrounds.
Regions Covered in Education
Key highlights — Education
Voices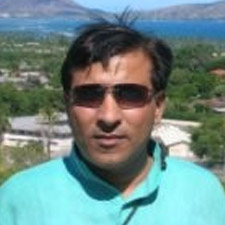 We wanted to work towards perfection in education, and not just for the sake of working or for getting funds.
— Rajesh Singhi, Ibtada, Rajasthan