Overview
India has produced some of the world's best sports persons in activities as diverse as cricket, boxing, badminton, archery and shooting. And yet, several of the country's sports heroes have come from humble backgrounds like the wrestling akharas of Haryana or the rickety gyms of Tripura — these examples underline the effect of sports as a powerful tool for socio-economic progress. The Tata Trusts seek to harness this potential by actively working in underserved parts of the country, to reawaken aspirations and open new avenues for upliftment.
The UN lists sports as a development tool with a host of beneficial impacts that range from improving health and wellbeing to providing livelihood opportunities to attracting infrastructure investment for development. Nelson Mandela summed it up succinctly when he said that sports can change the world. The Tata Trusts have adopted sports as an innovative development theme to generate positive socio-economic change in local communities.
Started in the north-eastern states of Manipur, Meghalaya and Mizoram, the Trusts' sports engagement has spread to Andhra Pradesh, Assam, Chhattisgarh, Delhi NCR, Jammu and Kashmir, Jharkhand, Karnataka, Kerala, Maharashtra, Nagaland, Odisha, Tamil Nadu and Telangana.
The challenge
Over the years, India's education policies have emphasised academics as the prominent marker of intellectual development and economic progress. Sports, arts and culture are accorded a lower priority in school and college curricula.
Physical training in schools mainly involves marching drills or physical training exercises, often just once a week. There is limited opportunity for children to explore the excitement of an individual or team sport. Only a few individuals with an overriding passion for sport and the resources and family support to sustain and nurture that interest, are able to realise their dream of becoming sportspersons.
The other challenge is the limited availability of skilled resources such as certified coaches and sports programme managers, and sports scientists such as physiotherapists, nutritionists, psychologists, and data analysts. This impedes the path to sporting excellence, especially in non-urban and remote regions of India. This dearth of professionals in sports-related careers affects the number and quality of sportspersons that the country produces.
Our sports heritage
The Tata Trusts have a long and cherished history of contribution to the development of sport in India. Sir Dorabji Tata was a pioneering spirit who was deeply appreciative of the power of sport in transforming lives. As the first president of the Indian Olympic Committee, Sir Dorabji Tata was not only an active leader in shaping the development of sport in India, he also funded the country's participation in the Antwerp (1920) and Paris (1924) Olympics.
Naval Tata was President of the Indian Hockey Federation for fifteen years and at its helm when the national hockey team won Olympic Gold in 1948, 1952 and 1956. He also served as vice-chairman of the International Hockey Federation, the game's global governing body, for over a decade.
The Trusts continue to build on their rich heritage, supporting sport as a powerful accelerator for meaningful engagement with children and youth from marginalised sections of society.
Strategic approach
The Trusts believe that along with health and wellbeing, promoting sports will also help grow incomes in India's underdeveloped regions where people are largely dependent on farming or animal husbandry. Through the exposure that sport provides, the Trusts hope to enable youngsters from rural and tribal communities to discover new livelihood opportunities.
The Trusts have been incubating sporting programmes at the grassroots level to nurture local talent. The approach is to identify a sport that is popular in a region and then promote excellence in that sport. Collaboration with state governments, local partners and sponsors is a vital aspect of this approach, as are investments in infrastructure creation and upgradation, and building coaching skills and capacity to achieve scale, impact and sustainability.
At the heart of all this is a unique sports strategy pyramid, which lays the foundation for physical literacy, and instils fundamental sporting and life skills development among children at the primary school level. It is further complemented by specific skill development and participation through the Trusts' growing network of grassroots centres. The next levels of this performance-driven approach are regional development centres and centres of excellence, which follow a more intense coaching regimen and participation in regional and national competitive sporting events.
The Trusts have aligned with national and international experts to provide elite coaching through its dedicated centres of excellence. These will prepare budding talent for international sporting events. During this period, the young participants also receive support in continuing their academic education.
Partnerships play a key role in building excellence and ensuring sustainability. For hockey, the Trusts have aligned with Bovelander Hockey Academy, set up by Olympian Floris Jan Bovelander. In badminton, the Trusts have signed on the Pullela Gopichand Badminton Foundation, helmed by India's top badminton coach. For cricket, the Trusts have partnered Cricket Live Foundation, a New Zealand based organisation. In each state where the sports intervention is active, the Trusts work closely with local sports associations to achieve maximum reach.
All the Trusts' programmes focus on capacity building of local human resources. The goal is to not only provide career opportunities to sporting youth in these regions, but to also build and nurture a creative ecosystem that will aid in holistic development of the youngsters.
The Trusts also work towards generating awareness for its ongoing sports projects, and engaging with the community through social media. This involves highlighting beneficiary success stories, and improving brand recognition in order to draw long-term partners and stakeholders to their programmes.
Alignment with UN SDG goals
Tata Trusts believes that fostering a sports culture in the country will help address the following Sustainable Development Goals (SDGs) as laid out by the United Nations:
SDG 3: Good health and well-being
SDG 4: Quality education
SDG 5: Gender equality
SDG 8: Decent work and economic growth
SDG 10: Reduced inequality
SDG 11: Sustainable cities and communities
SDG 17: Partnerships to achieve the goal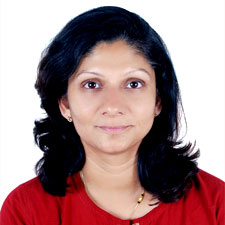 Neelam Babardesai
Sports
While there are several opportunities for participating in sports tournaments, there is a clear gap and need for structured programmes for imparting physical literacy and preliminary training required for children prior to such participation
Latest
09 September, 2019 | Opinions
23 July, 2019 | Opinions
Regions Covered in Sports
Key highlights — Sports
Voices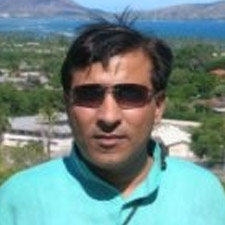 Once I was challenged to lift something heavy on my head. I replied that the head was for thinking and not for carrying weights
— Rajesh Singhi, Ibtada, Rajasthan