About the theme
It is estimated that 1 in every 4 families globally has a member suffering from a mental health disorder. An estimated 14% of the global burden of disease is caused by mental disorders. The stigma around mental health and the lack of high-quality trained workforce exacerbates the situation.
The Tata Trusts launched their mental health initiatives in 2011 in order to provide critical momentum to mental health action in the country, and to significantly reduce the burden of mental illness. The main goals of this intervention are to:
Improve access to quality mental health services
Raise awareness and knowledge of mental health issues among the target population
Increase the number of trained mental health service providers across new geographies
Facilitate enhanced financial investment in mental health from external sources
Through the innovative Udaan initiative, the Trusts have undertaken several large and pathbreaking programmes to address mental health issues in a few districts of Maharashtra. The region has been selected as it is witness to an atypically large number of cases of depression and suicide, especially among the local farmer community who deal with the stresses of water scarcity, crop failure and the burden of farm loans.
Area of operation: Maharashtra
Latest
22 July, 2019 | Surveys and Reports
15 May, 2019 | Publications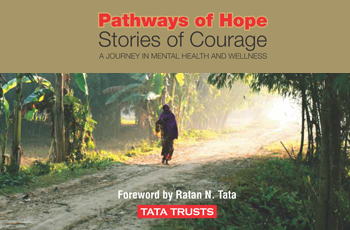 View all initiatives under this theme