About the theme
The Tata Trusts have consistently risen to support communities at times of natural disaster events.The current Covid-19 pandemic is an unprecedented ordeal that has put an immense burden on the nation's healthcare systems, leaving millions at risk of exposure and adding to the vulnerabilities of India's frontline workers. Tata Trusts has taken up the fight against Covid and committed Rs 5 billion towards Covid relief activities.
One Against Covid is our country-wide initiative to assist administrations and citizens. Work is already underway in the following focus areas:
Procurement

Personal protection equipment for medical personnel on the frontlines
Testing kits to increase per capita testing

Community outreach programme aimed at building knowledge and increasing the resilience of our communities
Enhancing the capacity of healthcare professionals to respond to the crisis
Creation of modular facilities for healthcare to improve availability of Covid care facilities
Procurement of PPE
Tata Trusts have procured 10 million units of PPE for the safety of frontline healthcare workers. The material — coveralls, gloves, goggles, N95 and K95 masks — has landed in India and will be distributed among hospitals in over 20 states shortly. The Trusts sourced the material from FDA-approved suppliers in China. The Tata ecosystem stepped up to support the effort: Tata International provided import and customs expertise, Voltas provided a 100,000 sq ft warehouse in Pune and Trent is overseeing warehouse management.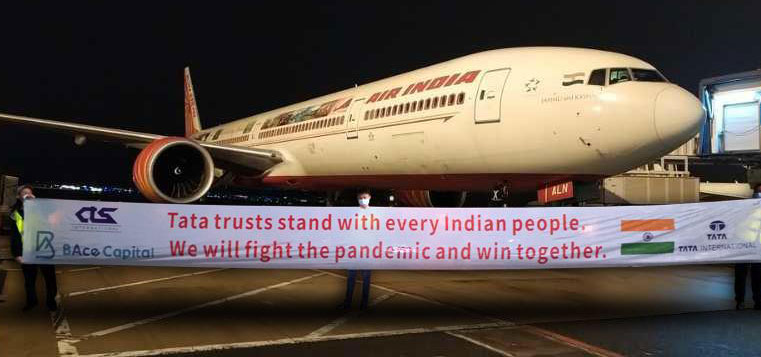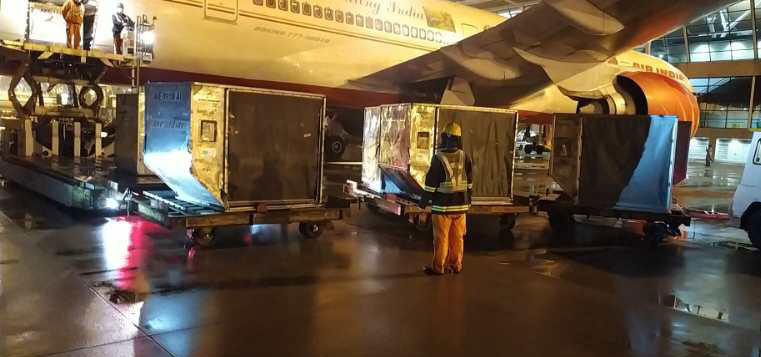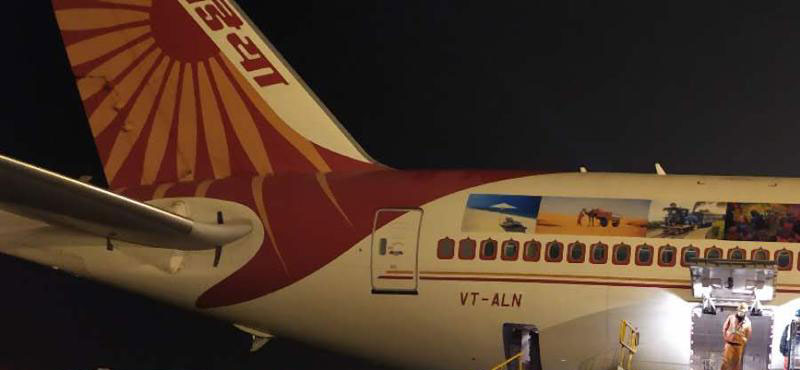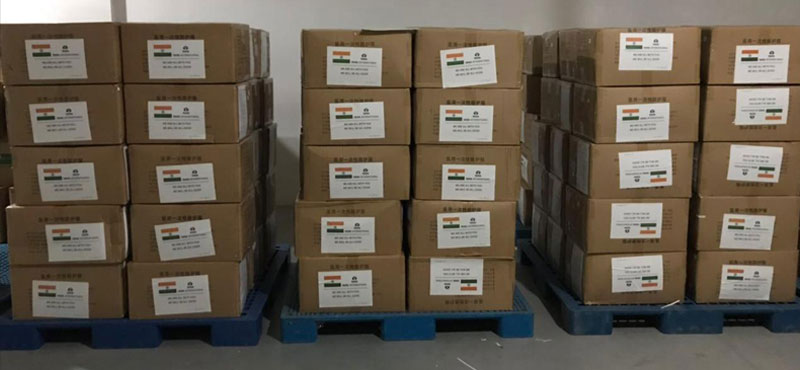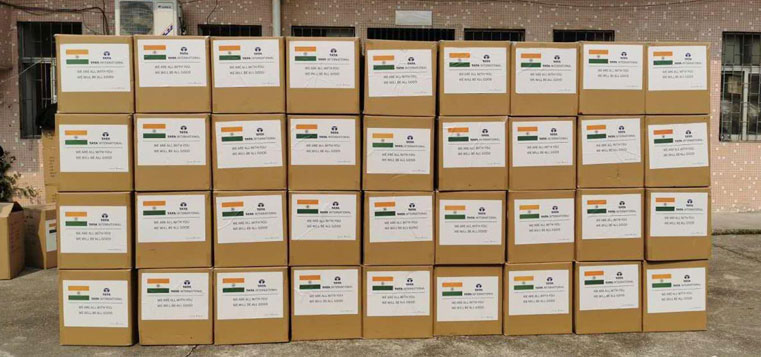 Making communities aware of safe behaviours
Right knowledge is the first step in building resilience amongst our communities. Recognizing this, Tata Trusts have begun a pan-India community outreach to induce adoption of health practices in rural areas to prevent the spread of Covid. The exercise is expected to have reached about 12 million people in 21 states.
This communications effort encourages healthy practices such as hand hygiene, social distancing, breathing etiquette, along with identifying early signs of the disease. A campaign called '5 kadam, Corona Muktjeevan' (5 steps for safety) has been created to motivate communities to adopt safer behaviours.
The campaign has developed 300 audio files and videos in several languages, including Assamese, Garhwali, Dongri, Kumaoni, Ladakhi, Garhwali, Santhali, Mundari, Kutchi (Gujarat) and Koborok (Tripura). Over 70 celebrities have stepped up to participate in the campaign including Nana Patekar and Sonali Kulkarni in Marathi, Parthasarthy in Telegu and Malini Awasthi in Hindi. (The video playlist is available for deployment by any organisation and can be viewed here.)
Over 430 master trainers from our regional teams have been trained to take this campaign further. These trainers have trained 8,700 community resource persons in 21 states. Currently, this network has reached out to 8,000 villages.
Platforms like Gram Vaani and TCS mKrishi have been used to start the initiative via voice and SMS in Punjab, Maharashtra, Uttarakhand, Uttar Pradesh and Telangana covering 440,000 households to date. This will be scaled up ten-fold in the coming days.
Strengthening community outreach
In Madhya Pradesh, 16 members of the NCD screening team have been trained to support the 104 and 181 health helplines. The team has fielded 1,300 calls, pacified anxieties, counselled people under quarantine and guided ill patients to the nearest health facilities.
The Elder Spring senior citizen helpline in Telangana is counselling senior citizens, helping over 100 senior citizens in need get deliveries of groceries and medicines, and ensuring requests for groceries and essential items at 56 old age homes across the state are passed on to the government.
In Nagpur, Maharashtra, the Model Urban Primary Health Center programme has quickly taken on the responsibility for Covid response. More than 330 frontline workers have been trained who have cascaded the training to over 2,000 workers. The response centre has handled over 1,800 calls and screened 500,000 people as per the community based process.
The Tata Trusts along with committed local and global partners as well as the government to fight this crisis on a united public health collaboration platform which will strive to reach out to sections that are underprivileged and deprived.
Upgrading of four hospitals
The Tata Trusts are upgrading four government hospital buildings, two in Uttar Pradesh and two in Maharashtra, into Covid-19 treatment centres. The facilities, including both in-patient and out-patient wings, are permanent and will enhance healthcare even after the immediate purpose is met. The facilities will be ready in 4-6 weeks and will also offer tele-medicine.
To know more, please click here.
Join the movement
We invite like-minded entities (corporates, foundations, trusts and others) to join the movement to combat the COVID-19 pandemic by augmenting the healthcare efforts of the government and supporting the most vulnerable segments of the society.
Sensing the urgent need of building maximum resilience amongst the health workers and government health infrastructure, collaboration in the following areas are invited:
Personal protective equipment — procurement and distribution
COVID-19 infrastructure – setting up isolation wards and comprehensive care units
To explore contribution opportunities, please write to us at partnerships@tatatrusts.org.
See more on our Disaster Relief and Rehabilitation work.