Overview
Marginalised communities often find themselves excluded from having a voice in the development agenda. Exclusion and discrimination go hand in hand and the result is the growing alienation of underserved sections of society, such as scheduled castes, scheduled tribes, religious minorities, women, etc, from the mainstream.
Recognising the widespread malaise of this exclusion and discrimination against marginalised communities, and the specific vulnerabilities that women, children, youth, Dalits, Adivasis and Muslims face with respect to access to education, employment and justice, the Tata Trusts work to bring together all the stakeholders, including those excluded communities, the state, civil society organisations and others to build access to justice systems, promote good practices, strengthen communities and institutions, and reform the juvenile and criminal justice system.
The challenge
The root cause for some of the key developmental challenges in the country remains discrimination based on gender, sexuality, religion, caste, and socio-economic background. Article 15 of the Indian Constitution prohibits the discrimination of any individual by the state on the above grounds. However, the ground reality is very different. Marginalised communities face discrimination in their attempts to access public goods and services, such as:
Basic entitlements
Housing
Education
Adequate health services
Adequate child protection mechanisms
Justice system
This exclusion results in myriad social ills that plague these underprivileged communities, including a larger percentage of incarceration, unsafe environments for women and children, and other socially excluded communities. Poverty, physical and mental disabilities, gender and other context-specific features exacerbate the situation, making social justice and inclusion a complex and intersectional challenge.
The strategy
The Tata Trusts' Social Justice and Inclusion portfolio approaches social problems with a holistic perspective, striving to understand root causes and looking at solutions with an intersectional understanding.
The Trusts use cross-linkages with other portfolios including Education, Health, Skilling, Livelihoods, Sports and Migration, as well as with the Tata Water Mission to support the Social Justice portfolio. For example, in places where violence against children is high, the Trusts incorporate an integrated approach through schools and communities to reduce violence against children, child sexual abuse, etc. Similarly, the line between migration, stressed migration and human trafficking is very thin; hence, an initiative that seeks to curb stressed migration will also help in reducing human trafficking. Under the prison reform initiative, the Trusts work with prisoners to facilitate effective legal aid services and improve their health and education, train them in livelihood skills, and help to advance their children's education as well.
Broadly, the Trusts aim to:
Work in the areas of prison/ judicial / police reforms, strengthening child rights systems, victim rehabilitation and human trafficking.
Collaborate with the government to develop and demonstrate sustainable and scalable models.
Provide technical support to government institutions in strengthening systems and mechanisms to address the issue of violence against women and children.
Foster partnerships and build capacity of key stakeholders to address the issue of injustice and exclusion.
Generate evidence through research for advocacy with the government on strengthening effective implementation of social security programmes, schemes and law.
In most cases, the Trusts focus on a layered approach which addresses multiple issues. This helps build resilience into the programmes since it reduces investment on human resources and promotes a culture of convergence. Layering multiple programmes allows for creative thinking on community interventions, sustainable outcomes, and improved and effective monitoring.
In cases where the focus is on immediate and priority areas, a single, direct intervention may be needed. A single intervention is required in cases dealing with the protection, care, rescue and reintegration of children and trafficked victims that are not limited to one geography. Government schemes and programmes can then be layered to complement the intervention.
The goal of the Trusts' strategy is to provide marginalised communities access to justice and dignity, reduce violence against women and children, and to build leadership and give voice to excluded communities. The key elements of the Trusts' approach in this domain involves:
The promotion of community leadership to be in the forefront of socio-economic development.
A people-centred participatory approach to develop a community-based social structure.
Promoting grass root leadership among women and youth.
The Trusts' interventions are characterised by fixed timelines, and incorporation of best practices so that the programmes can be institutionalised within the government set-up, and scaled and replicated in other states. The long-term vision of the Trusts is to enable a cohesive eco system for effective civil society action, thereby creating a positive impact on the lives of marginalised communities.
The Trusts' multi-pronged interventions under the Social Justice and Inclusion domain engage with issues at grassroots level and can be broadly divided into thematic interventions that comprise:
Alignment with UN Sustainable Development Goals (SDGs)
The aims of the Social Justice and Inclusion portfolio are aligned with:
UN SDG 16 – Peace, Justice and Strong Institutions.
Regions Covered in Social Justice and Inclusion
Voices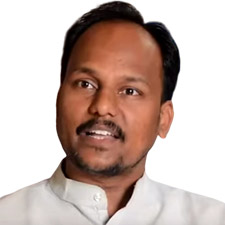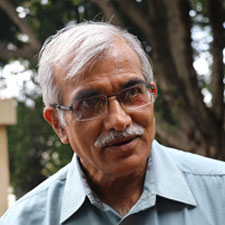 If we had focussed at alternative livelihoods for these women, it would have been difficult to convince people that this was not just a matter of employment, but more importantly of dignity.
— Ashif Shaikh, Jan Sahas Social Development Society
Once the children become engrossed in the activities and develop trust in our counsellors, they open up slowly. Our team would then ask them what they want to do in life and the like. These questions set the children thinking and they may be willing to go back home.
— Pramod Kulkarni, SATHI (Society for Assistance to Children in Difficult Situation), Bangalore