Overview
According to the new WHO/UNICEF joint monitoring programme (JMP), 2.1 billion people worldwide lack access to safe, readily available water. Most of these hail from developing countries and face a daily struggle with scarce water resources and safe drinking water.
The issue of scarcity and quality of water cannot be addressed without taking into account sanitation and hygiene as well — the three are collectively known as WASH and their role in public health and sustainable development cannot be over-emphasised. Unsafe hygiene practices are considered one of the major causes for the spread of disease and high rate of child mortality.
While the Tata Trusts have been active in water projects for decades, in 2015, they integrated all projects on water, sanitation and hygiene under one umbrella – the Tata Water Mission (TWM) – to provide a holistic solution to communities.
The challenge
In India, almost 600 million people do not have access to safe drinking water. Less than 35 per cent of Indians get drinking water in their households, forcing women and adolescent girls in rural areas to travel 3-5km each day to fetch water. The situation in Madhya Pradesh, Jharkhand, Orissa and the north-eastern states is far worse, with over 30 per cent of the households located at long distances from water sources.
Quality of water is a serious issue. Nearly 34 per cent of Indian states face high levels of water contamination especially in regions with high salinity. It is estimated that 68 per cent of total households and 82 per cent of rural households in India have no access to treated water. Contamination by microbes and harmful substances such as fluoride, arsenic, nitrates, iron and other dissolved solids poses a serious threat to public health in some areas. Such contamination is a result of over-exploitation of ground water, excessive usage of fertilisers, improper disposal of industrial and municipal waste and other human-induced activities. Statistics show that almost 80 per cent of the prevalent diseases in India are waterborne, such as hepatitis A, cholera, typhoid and diarrhoea. Nearly 38 million Indians suffer from waterborne diseases annually and diarrhoea alone kills over 700,000 Indians every year, of which 150,000 are children affected by rotavirus.
Open defecation is another challenge especially in rural areas. The government's Swachh Bharat Mission has led to wide-scale building of toilets but the practice of open defecation continues, leading to unclean conditions which increase the risk of illness.
Another important aspect of WASH is menstrual hygiene. Communities where literacy and knowledge levels are low believe in myths and misconceptions around hygiene practices. Nearly 52 per cent of girls are unaware of the biological processes of menstruation and more than 60 per cent of women have no access to menstrual absorbents. The unhygienic use of sanitary products and their inappropriate disposal, coupled with lack of facilities related to WASH, lead to higher instances of infections in rural Indian women.
Strategic approach
Creating a healthy future for underserved communities through improved access to safe, assured and adequate drinking water along with improved sanitation and hygiene has been a focus area for Tata Trusts.
In order to create a rapid, scalable impact, the Trusts have adopted a two-pronged strategy where household and community-based drinking water interventions dovetail with sanitation facilities and hygiene education.
The Tata Water Mission has a direct presence in 10 Indian states that have been identified as those facing high-to-extremely-high water stress. These states alone have a requirement of supplying clean water to about 1.5 billion individuals. The Trusts also support the building of individual household toilets to help women and adolescent girls use WASH facilities with dignity, while providing communities access to improved sanitation services. WASH facilities provided by the Trusts in schools help children gain access to safe drinking water and improved sanitation facilities.
Under phase I, the Tata Water Mission plans to address the water and sanitation needs of 7,000 villages, covering a population of 9 million in 7 years. Going forward, over a period of 15 years, the mission plans to extend benefits to 100 million people across 100,000 villages in a phased manner.
In order to achieve sustained positive change, the Tata Water Mission supports the following four pillars:
Technology innovations: To identify innovative and affordable technology from around the world and create practical and scalable products and system solutions.
Reach: To create and strengthen the community organisation and facilitate the creation of physical infrastructure in regions that need it most.
Communication: To create local and national campaigns designed around Social and Behaviour Change Communication (SBCC) that will generate awareness on water management, sanitation and hygiene, and inculcate desired WASH habits. The Trusts have created content for shows, campaigns and events that help educate the community on healthier practices. These communication collaterals are used to engage the community through various channels. The SBCC model has been successful in encouraging conservation of rain water and in influencing consumption pattern at the household, domestic, agricultural and industry level, thus helping to optimise its supply and avoid over-extraction.
Scale: To build scalability through engagement with government and other like-minded partners for knowledge, implementation and resource support.
Leveraging knowledge and resource partnerships is a key aspect of the TWM strategy. The Trusts work with various partners, development aid agencies and implementation partners such as MIT, IIT Bombay, the University of New South Wales, central and state governments, development aid agencies, the Bill and Melinda Gates Foundation, Conrad N Hilton Foundation, the World Bank, financial institutions such as NABARD, local donors, other corporates, and several Tata Group companies on several aspects of WASH, including solid and liquid waste management.
The Trusts believe that WASH-related interventions have a greater chance of success if there is active involvement, participation and ownership by communities. Community partnership helps sustain the initiatives and achieve scale; it also creates new opportunities for social entrepreneurship and institution building. This is why TWM advocates a decentralised, demand-responsive and community-managed approach to achieve the mission goal, while promoting innovative technological and economically sustainable solutions.
Alignment with the UN SDGs
The interventions by the Tata Trusts under the WASH programmes address the following Sustainable Development Goals (SDGs) as laid down by the United Nations (UN):
SDG 1: No poverty
SDG 3: Good health and well-being
SDG 4: Quality education
SDG 6: Clean water and sanitation
SDG 8: Decent work and economic growth
SDG 9: Industry, innovation and infrastructure
SDG 10: Reduced inequality
SDG 11: Sustainable cities and communities
SDG 12: Responsible consumption and production
SDG 17: Partnerships to achieve the SDG
Regions Covered in WaSH
Key highlights — WaSH
Voices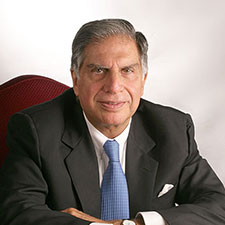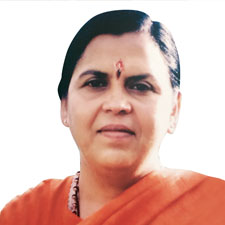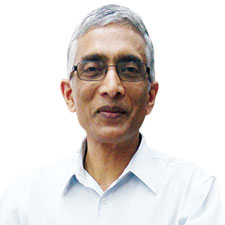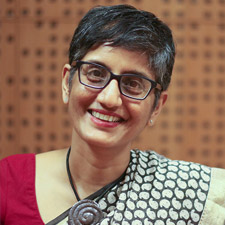 The Zilla Swachh Bharat Prerak Programme taps the potential and energy of India's youth in driving the vision that Swachh Bharat Mission encompasses
— Mr Ratan Tata
I believe the contribution of these Zilla Swachh Bharat Preraks for the Swachh Bharat Mission will have a lasting impact in the years to come and help sustain the mission's positive impact on rural health and hygiene
— Uma bharati, then Minister of Drinking Water and Sanitation
The preraks have worked on various aspects of the Swachh Bharat Mission, ranging from behaviour change in the community to monitoring progress on ground using data and technology
— Param Iyer, Secretary, Ministry of Drinking Water and Sanitation
An effective way to bring about behavior change is to not change choices but to arrange the choices in a manner that it's easier to make the appropriate choice
— Neela Saldanha, Founding Director, Centre for Social and Behavior Change Communication