Technology in Education
The Tata Trusts' Technology in Education initiatives reflect contemporary knowledge and global views in the area of educational technology, specifically about using 21st century skills for teaching and learning. The emphasis is on putting technology in the hands of students for an authentic and connected learning, developing teachers' capacity to integrate technology in teaching and learning, and demonstrating inputs and outcomes at scale.
Technology is used as an enabler to address the issues of quality education while also bridging the digital divide. This thematic initiative comprises:
Integrated Approach to Technology in Education (ITE) - An integrated approach to technology in education in middle schools. ITE is a pedagogical framework to improve teaching and learning processes, and foster 21st century skills and authentic, project-based learning for older children and adolescents in some of the most underprivileged geographies. ITE has been implemented in 12, mostly-rural locations in eastern and northern India. Students, most of them first-time computer users, deepen their learning of content by creating learning artefacts like weather charts, graphs representing jute production in India, or population-density charts in different cities. These projects are carefully selected to match the school curriculum and the lessons taught in class.
ITE's main objectives are to:
Bridge the digital divide and foster digital citizenship
Create interest in learning and improve attendance and retention
Enhance learning achievement and higher order thinking skills
Improve learning processes and pedagogy
Build teacher capacity through professional development
The Trusts conceptualised this programme, and collaborated with organisations that worked with adolescents through learning centres. They trained coordinators and teachers to implement the programme. This initiative has been disseminated by training other organisations through workshops and meetings, thus scaling its reach from 1,000 to 10,000 adolescents in two years. Since the initiative is not content or language dependent, it is easier to scale. The intent is to reach 25,000 more students in a year.
Key achievements of ITE
ITE interventions have impacted over 24,000 children in eight states.
Improved attendance and increased interest in learning among adolescents at ITE centres.
Giving students opportunities to use technology to create projects, make videos and present their work; use the internet to access new and exciting information, to interact with students outside their zones, etc.
Motivating teachers to develop lesson plans and technology-centred activities for students.
Improving 21st century technology skills, critical thinking and communication skills, thus helping to provide a contemporary, knowledge-deepening experience to students.
Flexibility and the agnostic nature of language and content has made ITE a welcome tool in traditional setting like madrasas and remote tribal areas.
ITE has secured an MoU with the Directorate of Secondary Education in Assam as well as permission to implement the programme in Kolkata district, and in madrasas in Hooghly district in West Bengal.
District administrations have stepped forward to enhance support of school infrastructure.
Volunteers and barefoot ITE trainers have been groomed by the Trusts to scale the programme to cater to increasing demand.
Case studies have been published at UNESCO, Paris, and presented at international forums.
Connected Learning Initiative (CLIx)
This technology-enabling initiative for high school students is implemented in partnership with the Centre for Education Innovation and Action Research, Tata Institute of Social Sciences (TISS) and the Massachusetts Institute of Technology (MIT). The goal is to improve the academic and professional prospects of high school students from underserved communities in India. CLIx incorporates thoughtful pedagogical design and leverages contemporary technology, including online capabilities, to provide educational content and experiences at scale. CLIx's learning experiences focus on conceptual understanding and application of foundational concepts in mathematics, English and science to real-world issues and applications.
The initiative worked on the professional development of around 2,700 teachers and impacted 150,000 students in 1,000 schools in Rajasthan, Telangana, Mizoram and Chhattisgarh during 2015-17. Developmental partners include Ekalavya (Bhopal), Homi Bhabha Centre for Science Education (Mumbai), Indian Institute of Technology - Bombay and National Institute of Advanced Studies (Bengaluru).
Computer-aided Learning Programme
This involves computer-aided learning and web-based curricula using open source education material such as 'Geogebra', 'Marbel' 'Free Mind', etc. Implemented in 40 high schools (Grades 8-10) in Yadgir, Karnataka, the curricular audio-visual interventions were developed using state-prescribed textbooks. Teachers were trained to use web-based curricular resources for classroom transactions and to provide conceptual clarity. Labs with DVD players, education materials, etc, were set up to encourage self and peer learning. Materials were classified into self-learning for children, for teaching and for evaluation.
Collaborations with Khan Academy and Ekstep
The overall intent of these collaborations is to create a border coalition of like-minded organisations, which are focused on addressing the problems in the education sector, and influencing policy decisions to using technology to address the critical needs of this sector.
A five-year collaboration to build a sustainable platform that provides free world-class education in India — in Indian languages and aligned to Indian curricula. The goal is to provide free high-quality educational resources for both online and offline use. The personalised learning platform will allow each child, regardless of circumstances, to learn at their own pace, and take ownership of their learning. Building teacher competencies will reduce teacher absenteeism and train them to access adaptive tutoring that will best suit their students' learning.
The collaboration with the non-profit organisation spearheaded by Nandan and Rohini Nilekani will help create a learner-centric, technology-based platform to improve applied literacy and numeracy for crores of children who have gaps in their early learning. The focus is therefore on primary learning, with interactive gamified content for numeracy, literacy in English and Indian languages, and cognitive capabilities. This initiative addresses the binding constraints of quality education, personalised attention to each child, child engagement and assessment.
Latest
29 July, 2020 | Publications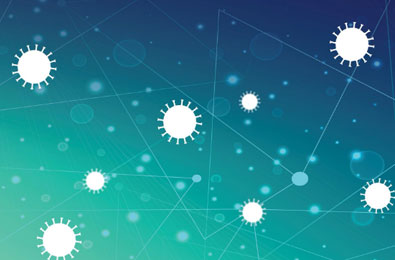 Teaching, Technology, and Teacher Education During the COVID-19 Pandemic: Stories from the Field
11 September, 2019 | Opinions