By enabling teachers design applications and help students create artifacts, best practices in use of technological tools can facilitate contextualized learning and its application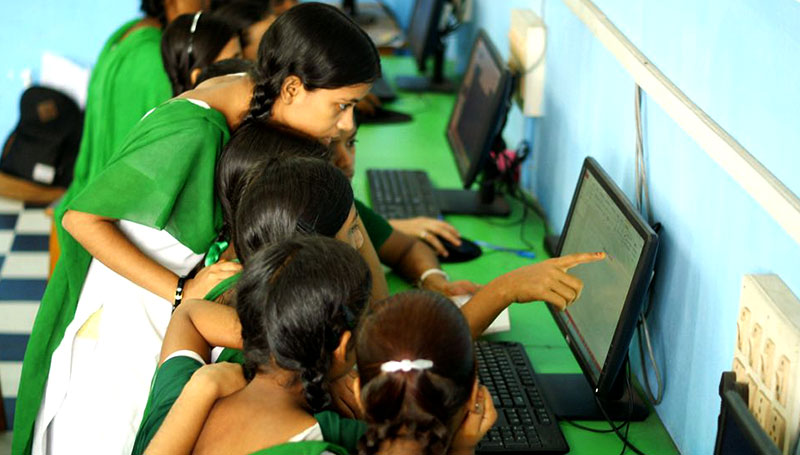 Digital technologies have lowered the cost of producing, sharing and disseminating knowledge. The internet and mobile communications have accelerated the pace at which information reaches even the remotest parts of the world.
Information and Communication Technology (ICT) empowers billions of individuals around the world by providing access to educational and healthcare resources, besides banking and government services, creating new jobs in the process. ICT and global interconnectedness can accelerate human progress, eliminate inequalities and develop knowledge societies.
ICT is the backbone of today's digital economy and has enormous potential to fast-track progress towards achieving the Sustainable Development Goals (SDGs). Use of ICT helps achieve inclusive and equitable education as mentioned in SDG 4, and ensures every child gets the education she needs and deserves.
Integrated approach to Technology in Education (ITE) is one exemplar that integrates digital technologies with the curriculum and instructional plans, in government schools and learning centers across 10 states in India. Since inception, ITE has stimulated children of diverse backgrounds, from tribal communities in rural India to private madrassas.
Technology in education
Launched in 2012, Integrated approach to Technology in Education (ITE) is an initiative of Tata Trusts, supported by Centre for Education, Innovation, Action Research, an independent research center at Tata Institute of Social Sciences (TISS), Mumbai.
The very ethos of ITE is that students from marginalized sections are the creators or producers of ICT artifacts and teachers are designers of learning activities. Teachers decide the ICT applications, and when and how to integrate Open Education Resources and other tools in pedagogy.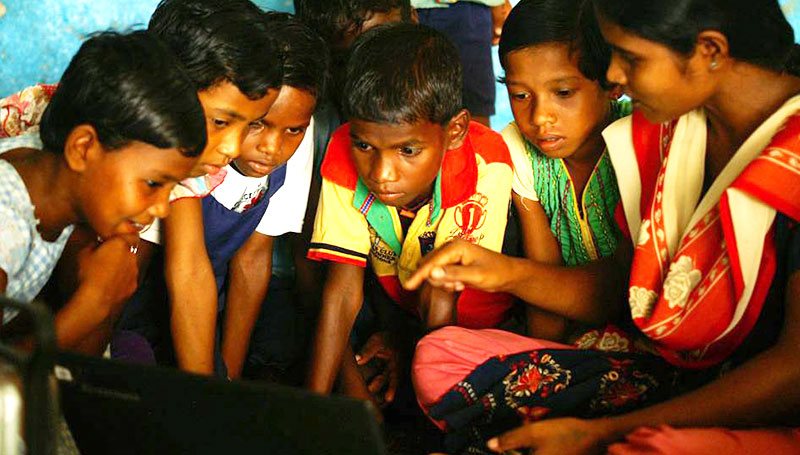 The central thought of this intervention is that, based on the concepts in textbooks, the teacher designs, and students create the learning artifacts (projects). This project-based learning allows them to use and adapt the learning within their local context.
Education, a right
Education is a human right, as established in the Universal Declaration of Human Rights, Article 26, later on regulated by the International Covenant of Economic, Social and Cultural Rights, Article 13, that were approved by the member states of the United Nations.
As stated by United Nations Educational, Scientific and Cultural Organization (UNESCO), every goal in the 2030 Agenda requires education to empower people with knowledge, skills and values to live with dignity, and contribute to their societies.
While access, inclusion, equality and quality of education are important, integrating ICT is crucial, to facilitate the process and reach the objectives. UNESCO has framed this as media and information literacy, for governments to develop policies, with ICT as enablers of digital citizenship and means to accelerate education.
Integrated learning
Learning can be structured by integrating research, while stimulating learners' capacity to adapt, adopt and think critically. For instance, for a project topic, a student gathers information from multiple websites and checks relevance of the topic to her own environment, through discussions with peers and members of the local community.
After checking data and facts, she consolidates her thoughts as a presentation or applies them to her learning methodology. This is how ICT can foster investigative mind among learners at any point of their education, helping them produce output that is meaningful and constructive. It helps incorporate knowledge based on experience and connect learning with their own lives.
"Integrating technology in our education system will help in advancing or finding new solutions to achieve the set goals," said Shailendra Sharma, principal advisor at Directorate of Education, Government of National Capital Territory (NCT) Delhi, while speaking at LeaP – Learners as Producers, a national symposium, conducted as part of the ITE journey.
Learning reforms
Tech-related infrastructure has been augmented in schools and classrooms; fixing technological gaps and educational reforms is in the agenda for NCT, said Sharma. 'Happiness Curriculum' program introduced in schools across the NCT is an example of learning reforms.
Teachers in NCT schools are trained through workshops and continuous development processes to ensure collective expertise is taken to the classrooms. According to Sharma, establishing a connect between school and the community is essential, and is facilitated through school management committees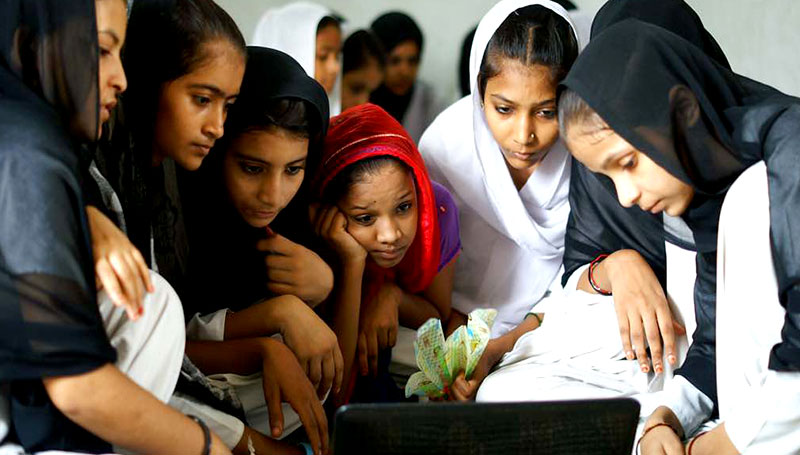 "We propose to change the classroom dynamics from pure transactional method to facilitation mode, as in the entrepreneurship development program that integrates mindset development, problem-solving and critical thinking to cultivate future-ready children," said Sharma.
Real life application
"Technology is gradually spreading across schools globally, but rarely is it in the hands of students. It is mostly used by teachers as a medium or a presentation tool," said Margaret Leahy, Institute of Education, Dublin City University, Ireland, while speaking at the LeaP symposium.
The schooling system in Ireland is adopting integration of UNESCO ICT Competency Framework for Teachers, and the trajectory looks like attaining technology literacy, followed by knowledge deepening and subsequently knowledge creation by the learners themselves, according to Leahy.
"Lego robotics, practical home solutions such as collecting rain water and its usage, practiced by Irish school children are worth referring to. I see a similar pattern in the ITE initiative of holistic development that includes research, analysis, synthesis, application to real life, critical learning and reflection, combined with problem-solving and experimentation," said Leahy.
This explains how ITE is grounded in Koehler's Technological Pedagogical Content Knowledge or TPACK framework and weaves in the components of four Cs of the 21st century skills – critical thinking, collaboration, communication and creativity, with technology helping these to happen.
Bridging digital divide
The need for multi-stakeholder engagement and cooperation is essential because of the existing barriers in adopting and applying ICT to the education system in India. Joint action by policymakers, multilateral organizations, academic institutions, communities and the learners themselves is required to include the currently unconnected learners.
The importance of shared vision, common agenda, understanding systemic issues and their impact on the marginalized communities, challenges of project implementation and outcome-focused sustainable models, are keys to bridging the digital divide.
For instance, Sarva Siksha Abhiyan, implemented with ITE in Assam, and the teacher certificate course driven by TISS, have resulted in the scale-up of a public – private partnership. This gives scope of freedom for teachers in application of ICT, and disaggregation of knowledge, and freedom for students to innovate and contribute to their own learning techniques.
Digital literacy
Another example is the pedagogically sound Connected Learning Initiative (CLIx), founded by the Tata Trusts and led by TISS and Massachusetts Institute of Technology (MIT), that equips the users with digital literacy first.
The learning modules are contextualized to Indian curricula for secondary level science, technology, engineering, maths (STEM) learning. Systemic integration with State Council Educational Research and Training (SCERT) of Mizoram, Chhattisgarh, Telangana and Rajasthan, helps teachers adopt various methods of digital lesson delivery best suited to the curriculum.
Way forward
Speaking at the LeaP symposium, Anita Karwal, IAS, chairperson of Central Board of Secondary Education (CBSE), wondered whether we wanted to continue with the existing methods and do patchworks, or if there was a need to think beyond the box for a disruption.
"Technology and social media are the two important tools that can disrupt education in India. They are the biggest influencers to reach the last mile. We need to think beyond a fixed and conditioned mind versus a growth mindset," said Karwal.
Well-trained, empowered teachers are most crucial and non-negotiable ingredient in the education system in India, according to her. She said that there is a need to understand the thin line between qualified teachers and those who can inspire students.
"It is our duty to ensure that they deliver innovatively and take leadership in pedagogy. Like the ancient gurukula education system, we need to bring back the fabric of culture and heritage, knitting them into classrooms in the form of experiential learning," said Karwal.
ICT can have a multiplier effect in education, by enhancing students' learning while reducing costs for impactful scaling. Rethinking ICT and incorporating best practices and experiences considering the diversity and multilingualism across rural and remote geographies in our country to reshape policies can help achieve quality education for all.
— Shruti Dutta
Shruti Dutta is a brand and marketing communications professional at Tata Trusts. Views are personal.