Water + World Together
Water is essential – for life, livelihood and ecology. This over-exploited and fast diminishing commodity is the reason why more than half of rural India walks for miles every day. In India, thousands die because the only water they have access to is contaminated. Too many farmers are driven to desperation with vast stretches of land drying up. Without water, life comes to a halt in rural and urban India.

To sustain water, all stakeholders need to act. On World Water Day, let us come together to save it. And our future. With a little more restraint and a little more effort, we can together create a water+ world.

Tata Trusts' Tata Water Mission promotes the concept of One Water, with the approach that water is a common property resource and has to be managed sustainably to ensure availability against all needs – drinking, agriculture, industry & ecology.

The Tata Water Mission touches 3.75 million beneficiaries, in ~ 5,500 villages, across 90 districts in 15 states. Read more about how the Mission has been aiding underserved communities combat challenges associated with water.
A short video – Water+ World together
Media Report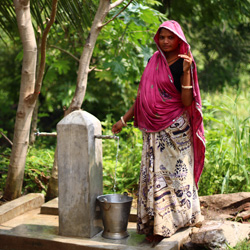 One Water: Ensuring water sustainability for future generations
Read the article co-authored by Divyang Waghela and JVR Murty

Read more
Stories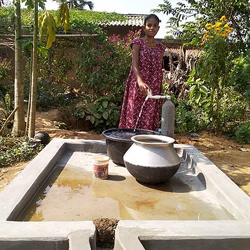 Quenching the thirst for prosperity
In Santhal Pargana, Jharkhand, CInI, an implementation partner of the Trusts, has upgraded water structures to multi-utility structures, providing water for both farming and domestic use

Read more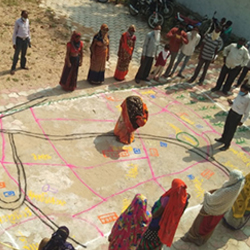 'Har Ghar Nal se Jal' – now in Manlli village
Gujarat's Manlli village is en route to becoming water sufficient and sustainable, thanks to on-ground efforts

Read more
Dayarani lake reclaims its water
Dayarani transforms from a seasonal to a perennial lake through a Tata Trusts' initiative implemented by Himmotthan Society, the Uttarakhand Forest Department and Uparara villagers

Read more
Hope-scape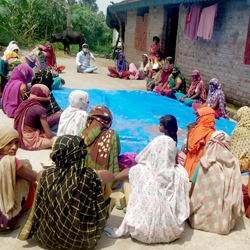 Women Warriors – a special issue | March 2022

Read more
Social Media posts
This #InternationalWomensDay, Tata Trusts organised several events across states. In one of the organised events, MHM entrepreneurs who successfully stitched 13,000 reusable cotton pads in the last 1.5 years were recognized by the Department of Women Empowerment, Sirohi, Rajasthan. Sessions on women's menstrual health were also organised in several regions to build awareness. Over 4,000 incredible women came together across 9 different states to celebrate and empower themselves. These women are also actively engaging in our drinking water program, the focus of which is to provide safe drinking water to every household. It was a happy women's day, indeed!

Check this post on Facebook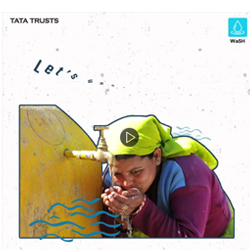 Tata Trusts' WaSH initiative is working towards involving more women members in water accessibility programmes to eliminate gender bias in the sector. Women and girls are responsible for water collection in 8 out of 10 households with water off premises. By initiating gender-sensitive capacity building training practices for women, creating awareness and encouraging their involvement in decision-support system, developing women entrepreneur-led enterprises for water supply services and ensuring effective participation of women in leadership roles, Tata Trusts is building an inclusive ecosystem for the implementation drinking water programme in rural areas.

Check this post on Linkedin
Quick links
Divyang Waghela, Head of the Tata Water Mission, Tata Trusts, speaks about a pathway to a water-secure future
Read about the WaSH programme in the Tata Trusts Annual Report 2019-20