In Jharkhand's Santhal Pargana region, villagers did not have convenient access to clean drinking water. They had to depend on hand pumps that were not present in adequate quantity. As a result, people, especially the women, had to walk miles to fetch water from uncovered wells which could contain contaminated water . Ironically, despite the acute water scarcity, thousands of litres were left unutilised after irrigation.
The Collectives for Integrated Livelihood Initiatives (CInI, an associate organisation of the Tata Trusts) understood that the water discarded after irrigation activities had the potential to address the region's water woes. Along with its decade-old initiatives of development programmes to enhance the livelihoods of the local tribal population, it was keen to alleviate the issues of water scarcity. CInI decided to integrate its livelihood activities with drinking water and sanitation themes.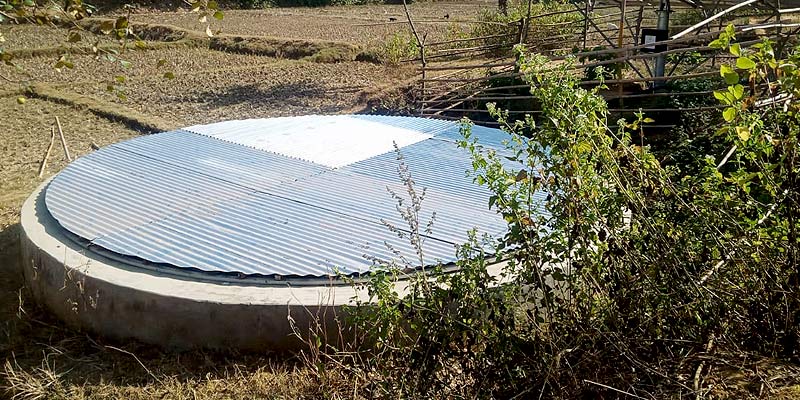 Accordingly, CInI commenced drinking water and sanitation interventions in 2015-16. As a pilot, it conducted a preliminary survey to assess whether existing irrigation water structures like low-land seepage wells or bore wells could be used to supply drinking water after suitably modifying them. Three bore wells and two seepage wells were modified accordingly to facilitate the pumping of water directly to homes without needing an overhead storage tank. Four of these structures were powered with solar energy. Now, these water-holding structures provide water for irrigation and drinking purposes.
The experiment was indeed a great success. The multi-utility facilities were more cost-effective to construct and maintain than dedicated drinking water schemes. With an incremental cost of Rs19 lakhs, (which includes Rs3 lakhs of community contribution) to modify the existing structures, CInI could supply water to 153 households. Moreover, these facilities were found to be easily scalable.
The initiative has assured safe water for drinking and household use. Resultantly, it has changed the lives of women here as they are now spared the drudgery of fetching water. Having access to water at home has also boosted the construction and usage of house-contained toilets, thereby also ensuring privacy for women. It has also encouraged many households to cultivate kitchen gardens.
Mrs Taramuni of Kenduatanr village, who runs a nursery for soilless saplings, says with a smile, "paani sach me jeewan hai….. ghar par paani aane se khana banane se lekar nahane tak har cheez me suvidha hui hai…Vishesh kar gaaon ki mahilayein bahut khush hain!" [Water truly is life. Having piped water at home has made everything easier — from cooking to bathing. It has made life better for all the women here!]
CInI has shown how water otherwise going down the drain, when used constructively, can give a hygienic existence to India's rural households.