The Trusts operate skilling programmes that are spread across Rajasthan, Orissa, Maharashtra, Uttarakhand, Andhra Pradesh, Jharkhand, Assam, Manipur, Tripura and other North Eastern states.
Tata Trusts, along with Tata STRIVE, and other organisations, are working towards addressing the challenges related to skill development of workers in the informal sector through various programmes. With components such as awareness building, counselling, handholding support for establishing linkages to training facilities, tailor-made training options, access to training and employment opportunities using mobile technologies, mentoring, etc, the skilling agenda is to support and strengthen the skills and enterprise development of informal sector workers.
Sepahijala district of Tripura has a vast tribal community with most of the members earning their livelihood through agriculture and related activities. Despite a high literacy level, the youth of the community are unemployed. Employment opportunities are few and far between, making the youth vulnerable and impoverished. A basic painter training programme was conducted by Tata Trusts in December 2017 in Pekuarjala village of the district. The training gave the youth an opportunity to become self-employed and earn well.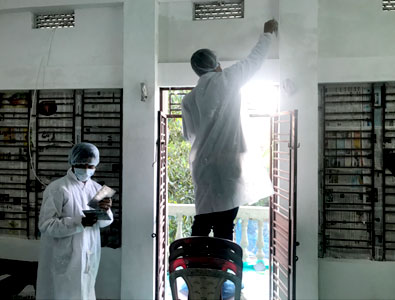 Painting training in Tripura
Some of the trainees — Sukesh Debbarma, Jinku Debbarma, Tinku Debbarma, Amarjit Debbarma and Shubhankar Debbarma — came together to form a painting group. Soon after the completion of their training, the group bagged a two-day contract in their village. Another huge contract followed when the owner of the property where the training was conducted hired them to paint the entire property. The 20-day contract has earned them an amount of Rs 45,000. They secured three more contracts in quick succession — painting of a newly constructed building, a nursery school and a block hospital. The basic painting training was instrumental in turning their lives around and they were transformed from low wage workers to self-employed painters who are now role models for youngsters in the community.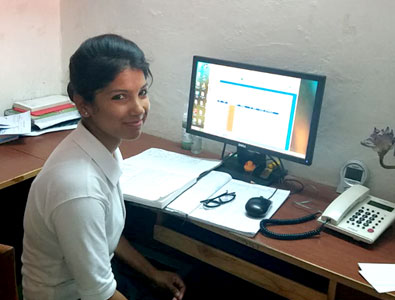 Housekeeping training in Uttarakhand
While in Uttarakhand, Tata STRIVE is spearheading skilling programmes — in collaboration with Tata Relief Committee, the Himmotthan Society (an associate organisation of Tata Trusts) and the Uttarakhand government — that would help generate livelihood opportunities in three districts of Uttarakhand. The Trusts are supporting this initiative at two locations – Chamoli and Pithoragarh, where 113 students are currently undergoing training.
Neema Kashnyal, aged 23, is one of the students at the Tata STRIVE Extension Centre in Pithoragarh. After losing her husband, she wanted to become self reliant to support herself and her 2-year-old child. She heard about the various courses being offered at the Tata STRIVE centre during the mobilisation process and got enrolled in the housekeeping operations course. Overcoming her grief and depression, she completed her training from The Gateway Resort, Corbett National Park.
She says, "Honestly, I can't point at the specific moment or action that led to my transformation during my Tata STRIVE days. The domain skills gave me the knowledge that I needed to succeed, and the learning environment there was equally instrumental. It is very collaborative." She revels in her new-found confidence. Neema is highly respected by her colleagues and is an inspiration for them. Her superiors approve of her willingness to take up any assignment in her department irrespective of the nature of the task.
These success stories are examples of how basic skill training can completely turnaround the lives of rural youth and assist them in leading happy and productive lives.