Anjali Sutar lives in Satara district of Maharashtra. Her village has a good production of turmeric, and thus, most men in her community sell turmeric for a living. For the longest time, this business was considered to be only a man's job until Anjali broke the stereotype and started her own spice-processing business.
As expected, her community members did not initially support her venture. She was asked to stay at home and be involved in household chores like the other women in her village. However, Anjali was determined to change people's notion. She, along with her eight friends, started a spice-processing business. The women had no business background, did not know much about spice-making, marketing, packaging, etc. Anjali's business wasn't booming and she knew she was lacking somewhere. But there was no looking back.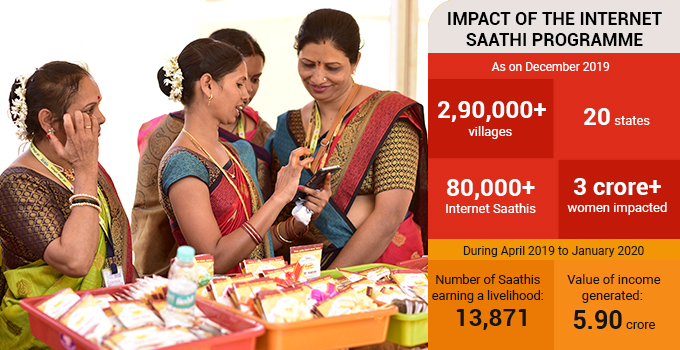 And then Anjali became a part of the Internet Saathi Programme that creates livelihood opportunities for rural women by providing them digital literacy. Under this program, women from villages are trained on using the Internet and are made equipped with data-enabled devices. These women are known as Internet Saathis and work as trainers, to help other women in their village to get started on their Internet journey and benefit from it.
As an Internet Saathi, Anjali got introduced to a whole new world of the Internet. She had never imagined that she could access so much information with just a few clicks on her phone. Anjali soon began learning more about the spice-processing business, new recipes to introduce, raw material, marketing techniques as well as packaging. She implemented those learnings into her business. Packaging became one of the unique selling points for Anjali's products as her competitors were not following professional packaging methods.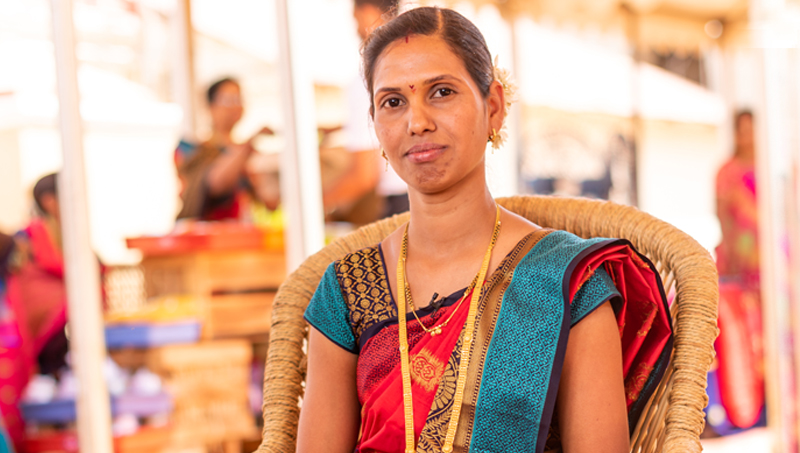 Today, Anjali and her friends are successfully running her spice business. She efficiently manages her business and keeps a check on the entire processing, hygiene required, smart marketing techniques and packaging to safely transport the products to far off distances. She also puts up product stalls in various exhibitions which help her expand her customer base. Internet has fueled Anjali with confidence and today she is known as a respected business woman in her village.
Speaking about her success, Anjali says, "I had never thought that one day I will be able to step out of my village, but the Internet has completely changed my life. Now, I run my business, get to meet new people and travel to major cities to exhibit my products. I feel empowered as I am making my own money and inspiring other women in the community".