The Eastern Uttar Pradesh Education Initiative was launched in February 2016 in the five districts of Balrampur, Bahraich, Jaunpur, Pratapgarh and Varanasi. Based on the life cycle approach, the programme covers the educational needs of the population in the 3-45 age group. Some crucial programmes under the initiative are early childhood education, school learning improvement, madarasa improvement, adolescent education, Integrated Approach to Technology in Education (ITE) and women's literacy programmes.
At present, the initiative is implemented in 130 schools, 50 madarasas, 25 ITE centres and 105 women literacy centres in five blocks of Bahraich and Jaunpur. The initiative has two methods of execution — first, implementation through the partners, and the second, through direct implementation by the Trusts.
Under the initiative, summer camps are organised to give children opportunities to use their summer holidays constructively. The objectives of the summer camps are to make the camps a memorable and enjoyable experience for children through games, art and craft activities; promote interest in literature; enrich the perspective of children; arouse curiosity in children through science experiments, robotics and integrating technology in education, and promote the habit of asking questions. Thirty-five summer camps were organised across Balrampur, Bahraich, Jaunpur, Pratapgarh and Varanasi in Uttar Pradesh.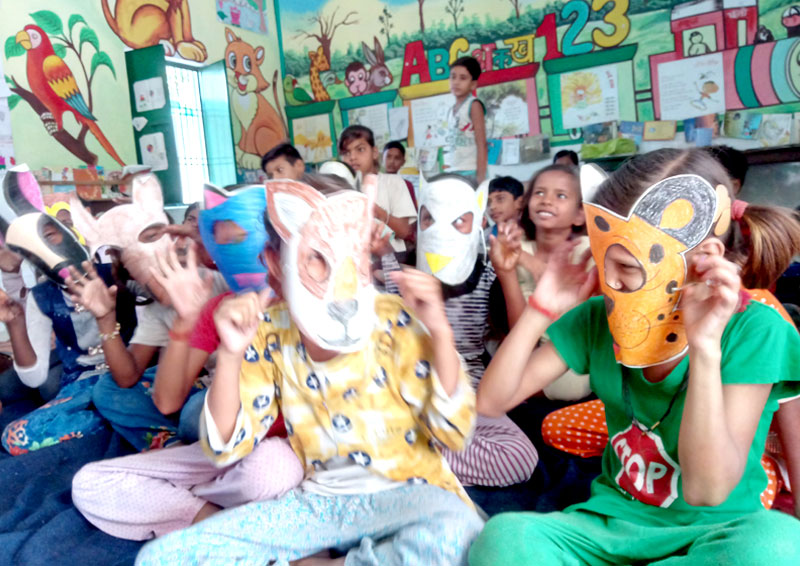 They were visible differences in the children who attended the summer camps — many showed renewed interest in attending their classes at school regularly, curiosity to ask question and learn new things.
Here are two stories from the summer camps: of Tarannum hailing from Kaaseri Bujurg in Bahraich district and of Javed from Kaisarganj block in East Uttar Pradesh.
Click here to read Tarannum's story. (in Hindi)
Click here to read Javed's story. (in Hindi)