SocialStory lists five women entrepreneurs who are making healthcare accessible and affordable to underserved India.
The role of science and technology has been instrumental in improving healthcare in the country. Advancements in technology are changing the face of healthcare across the world, and is also creating opportunities for entrepreneurs.
At the forefront of this transformation are woman entrepreneurs who are embracing innovation and making important contributions to the healthcare sector.
Though women achieve similar scores in maths and science, men make up for the vast majority of students studying science, technology, engineering, and mathematics (STEM) for higher education. And women usually end up working twice as hard and twice as long to establish their credentials as their male counterparts.
The India Health Fund, a not-for-profit organisation that was set up as a collaborative initiative of Tata Trusts and The Global Fund to fight AIDS, Tuberculosis, and Malaria, is part of the journeys of exceptional women in STEM.
We profile five women entrepreneurs in STEM, supported by the India Health Fund, who are catalysing change in the healthcare sector. They are leading their respective companies to ensure that these breakthrough technologies reach and benefit the last mile by getting entrenched in the public health system, thus making healthcare accessible, equitable, and affordable to even low-income populations.
Dr Sudeshna Adak, Co-founder, OmiX Laboratories
Dr Sudeshna Adak started her career at a cancer hospital in 1996 in Harvard School of Public Health, Boston. Something inside her stirred when she would see patients and their families visibly in pain, at other times young children who went bald due to chemotherapy. It was then that she made a resolve that she would commit her life to the healthcare sector and contribute to making differential improvement.
The opportunity presented itself in the form of a challenge when Dr Adak returned to India from the US and realised that very little was being done in the area of biotechnology, which led her to start OmiX Laboratories.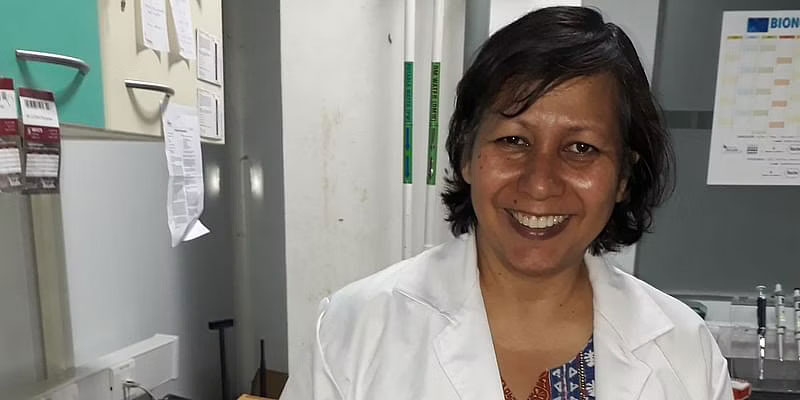 OmiX has developed a multi-disease automated diagnostic platform called iAMP, which uses LAMP technology to accurately detect Covid-19, TB, and Influenza through a single test and help address the challenges faced by physicians in diagnosing diseases with similar symptoms. The OmiX iAMP platform will take molecular testing on par with RT-PCR to smaller towns, which do not have the RT-PCR capabilities, and provide early detection of tuberculosis in COVID patients, which is now recognised as a significant risk in TB endemic countries.
Dr Suman Laal, Co-founder, Stellar Diagnostics
Dr Suman Laal's journey from being a research scientist to a businesswoman was grounded in her belief that science must lead to improvement in the lives of human beings no matter where they live or what their social or financial status is.
Post her PhD and after a decade of working on leprosy, she landed in NYU, where cutting edge research was being conducted on infectious diseases. Around that time, TB emerged as a dangerous opportunistic infection in HIV+ patients with latent TB infection.
She chose to conduct basic research on TB that led to the identification, characterisation, validation of TB antigens, and their peptides that laid the foundation of a simple, affordable, and accurate TB test.
Dr Laal returned to India to set up Stellar Diagnostics, a point of care biomarker and antibody-based TB triage test, which can identify presumptive TB patients within 20 minutes at the point of care for further confirmatory diagnosis. This TB triage test has the potential to narrow the number of TB suspects to be referred for confirmatory testing, hence dramatically reducing the financial burden on the TB control program.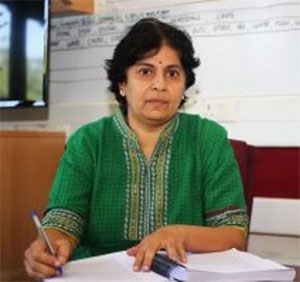 Dr. Nagasuma Chandra
Dr Nagasuma Chandra, Professor at IISc, and Co-founder, HealSeq
Dr Nagasuma Chandra has developed a blood-based RT-PCR test for evaluating TB treatment efficacy and end-point confirmation. This test captures the efficacy of the treatment given to cure TB.
Blood sample is taken at the time of treatment initiation as a reference measure and a subsequent sample is taken a week later, which reveals the efficacy of the treatment, thereby guiding clinical decisions for switching to second-line therapies. This test is a breakthrough in TB treatment as it has the potential to reduce the time taken to detect the patient's response to the second-line treatment therapy for TB from two months to two weeks.
Dr Nagasuma, a professor at the Indian Institute of Science, was committed to translating her laboratory work into real-world applications, which led to the formation of HealSeq Precision Medicine Pvt. Ltd. Her curiosity for learning, love for science, and work in cutting-edge technology drove her to stay on track.
Dr Maroudam Veerasami, Director, Cisgen Biotech Discoveries
Dr Maroudam Veerasami founded CisGEN Biotech Discoveries Private Limited, an animal health startup, in March 2017.
Bovine TB is chronic among cattle and represents the seventh largest zoonotic transmission threat to humans.
There is a high risk of transmission of TB from cattle to humans, which is made worse by low diagnosis owing to the lack of an efficient test for bovine TB.
CisGEN has developed a test kit with a unique combination of antigens to detect bovine TB and helps differentiate between tuberculous and environmental mycobacterium infections. The unique combination of antigens test provides results in just 10 minutes, thereby drastically reducing the animal to human transmission of TB due to quick, accurate, and cost-effective detection of the disease.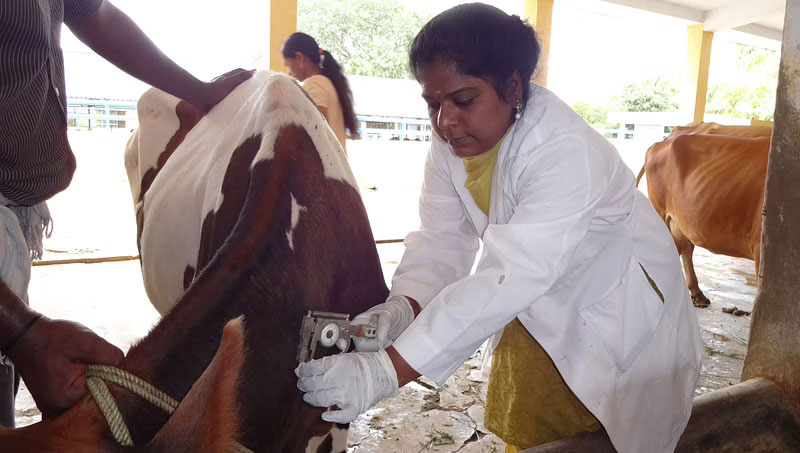 CisGEN has received the startup India award for animal husbandry grand challenge from Union Minister Giriraj Singh, Ministry of Animal Husbandry, GoI, for animal breed improvement. Dr Maroudam has also received the Women entrepreneur super achiever award from Delhi Management awards 2021 for achievements in entrepreneurial journey.
Patti White, Co-founder and CEO, Hemex Health
In the mid 90's, Patti White started working on medical technology at Hewlett Packard (HP) and realised that she wanted to bring fast development time and high performance for low-cost orientation into medical technology. This led to the development of Gazelle, a one minute, bivalent, and accurate rapid diagnostic test for Malaria.
The handheld device tests for both Plasmodium falciparum (Pf) and Plasmodium vivax (Pv) using a single blood sample collected at the patients' doorstep, with test results available in a minute. The targeted cost per test is $2, which is half of currently available tests. Gazelle also brings the ability to test for multiple diseases that often occur in the same areas as malaria such as sickle cell disease or beta thalassemia.
Source: SocialStory, June 2, 2022