The Trusts' contribution as part of the Collectives for Integrated Livelihood Initiatives gains acknowledgment at a state level meet in Jharkhand
On March 20, 2023 a state level 'SMC Conclave' was organised by Jharkhand State Education Project Council (JEPC) to share the work done by the School Management Committees (SMC) as part of the 'Adarsh Vidyalay Scheme'. The programme is aimed towards upgrading existing government schools to be at par with national and international standards in terms of accessibility, equity and quality. As part of the programme, the Jharkhand State Education Project Council (JEPC) had partnered with the Trusts' Collectives for Integrated Livelihood Initiatives (CInI) to strengthen the School Management Committees of 80 Schools of Excellence.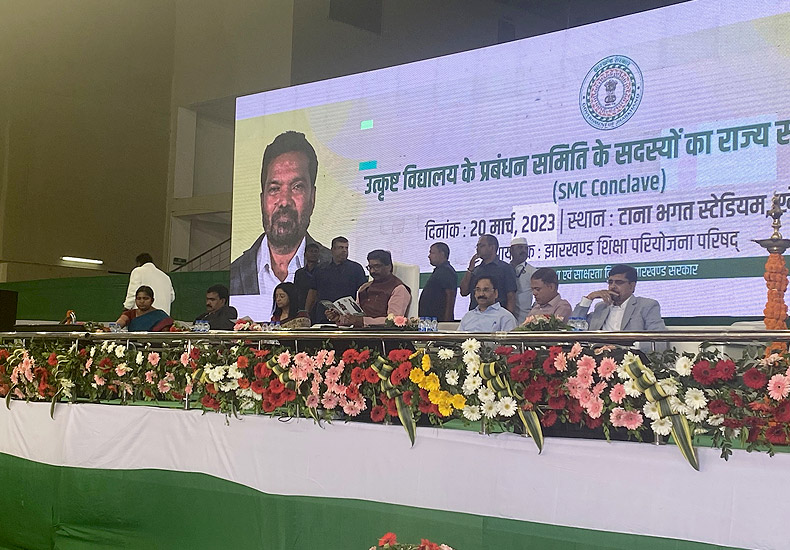 Chief Minister of Jharkhand, Mr Hemant Soren graced the event as the Chief Guest. Post the event, SMC members who had undergone the training, children's parliament members and school teachers also shared their experiences. Case stories of work done by SMC members of different schools were also highlighted. Further, the officials and others appreciated the significant contributions made by CInI.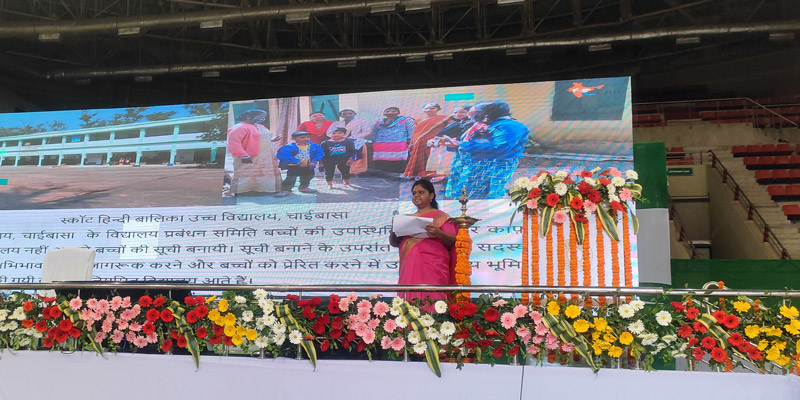 CInI, the lead organisation supporting JEPC, was given the responsibility of making the SMC members aware of their roles and responsibilities through trainings, build their capacity to ensure quality education to students, ensure the proper use of already available resources, organise parent-teacher meetings, improve and maintain attendance and regularities of students, support retention of students and ensure zero dropout schools. The teachers were also imparted focused training in order to achieve these higher goals.
As of now, the trainings have been imparted in all 80 schools, which now according to the programme will be affiliated to the Central Board of Secondary Education (CBSE) Board. The Clnl team also supported the process of conducting monthly meetings of SMCs, deciding on action points and guiding the members to work on their responsibilities. Various activities were conducted to motivate the members and different modes of trainings were adopted which including showing videos, helping them understand the current status of schools. Through regular capacity building, motivation, guidance and awareness generation, the School Management Committees were able to take up their responsibilities towards improvement of schools and children.
At the completion of the training, the members returned motivated to support their schools and ensure the quality education for the children.