How the Trusts support to The Marg Foundation enabled digital access to their quarterly journals dating from 1946
As India's premier peer-reviewed journal on art and culture, the Marg magazines are a treasure trove of research and debates on Indian art. Established in 1946, when India was at the brink of independence, Marg (Modern Architectural Research Group) was founded. Comprising a group of 14 artists, historians and architects, and led by Mulk Raj Anand, Marg journal's vision was to be "a track which will connect us to the great highways of the new Indian civilisation". The print journals since produced, now for over 70 years on a quarterly basis, reflect the humanist approach of Marg, bringing to the fore art and culture of India that informs its contemporary identity.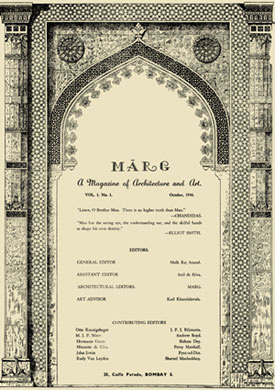 Image courtesy: The Marg Foundation
Tata Trusts supported a five-year grant to the Marg Foundation to help them digitise these journals, many of which were out of print circulation, and enabled them to put them up on their re-designed website that would allow readers, researchers, students, academics and cultural practitioners to access the journals today. The project, through these five years from 2016 onwards, implemented the back-end work of digitisation of these journals – which in itself is a time-consuming and detail-oriented task–and worked in tandem to create a web platform that would accommodate high resolution versions of these journals that could be made accessible, for a nominal subscription fees, with full text readability and search-ability. Marketing the project was another facet that was stressed upon in order to spread the word about the journals' now online versions that could be accessed from around the world.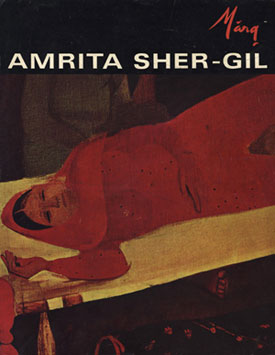 Image courtesy: The Marg Foundation
The project faced several technical challenges – in OCR (Optical Character Recognition) scanning of typeset printed journals where each letter was crosschecked manually to weed out spelling errors; development of a web back-end to host the digitised journals with reader options; setting up subscription options and payment gateways to allow a user to purchase a single article from a journal, and not the whole journal, should they not wish to; navigating issues of piracy of downloaded digital copies etc.
While the Trusts strategy, since this project, has steered away from supporting digital preservation – because of the uncertainty of its longevity in the face of issues such as frequent digital format changes and loss of data incurred in transference of formats, recurring and increasing costs of web hosting – the project with the Marg Foundation founds its sustainability in the organisation's commitment to a renewed vision of access and production, of their journals. The project sought to digitise a fixed number of 239 print journals, as the newer journals were produced digitally and were easily incorporated into their growing online archive. With the digital platform organised, and by providing a flexible subscription model, Marg allowed for revenue generation that has, and will assist, in their continued work on improving user interface and interaction with the journal archives.