Sharda Gautam, Head of Crafts at Tata Trusts, makes the case for reviving weaving traditions and making seminal changes to the handloom sector as a way to strengthen India's craft ecosystem
India's association with textiles is not merely utilitarian or commercial. An encyclopaedic variety of techniques, fibres, colours, motifs, patterns, etc, are very intricately married to the social, cultural and geographical influences of the subcontinent. You don't need Sherlock Holmes to decode a person's native place, the climatic conditions in which s/he lives, their religion, hierarchy in society, etc. A mere look at the headgear (turban) would reveal a lot of information about the person. Tersely put, textiles are a metaphor for the identity of a person.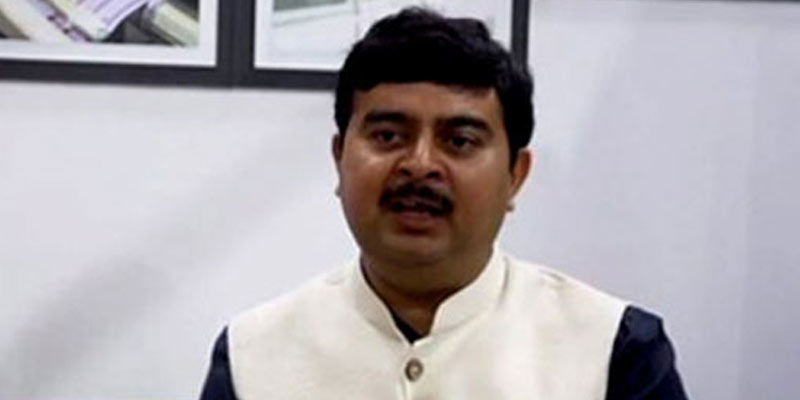 Historically, textiles were woven for self-use and for exchange with others under a barter system. Markets were predominantly local, and artisans knew the tastes and preferences of their buyer patrons.
Indian textiles were also traded and exported to different countries around the globe. In the 17th century, French navigator Francois Pyrard de Laval wrote, "Everyone from the Cape of Good Hope to China, man and woman, is clothed from head to foot in the product of Indian looms."
There's great pride in the glory of the past; the future of handloom artisans, however, looks challenging.
In the 1975 Hindi blockbuster Sholay, the villain Gabbar Singh famously asked, "Kitne aadmi the?". 'How many people were there' is a strategic question that could well apply to India's diminishing weaver community. The 1995 census accounted for 6.5 million weavers and associated artisans. The numbers reduced by about a third to 4.3 million by the time the 2009 census rolled around. Even if we assume that "Kitne aadmi the?" is not that significant, "Kitna kamata hai?" (How much does a weaver earn?) is a question that has become critical.
Are weavers able to eke out a dignified livelihood? Has weaving sustained as a profession which the next generation will cherish as primary livelihood? The data does not present an optimistic picture.
As per the last handloom census, 89% of handloom artisans currently earn less than Rs10,000 a month. In fact, as many as 67% earn less than Rs5,000. And yet, the next generation of artisans aspires to earn more than Rs10,000 in order to maintain a sustainable livelihood for their families; without this minimum income, they may not continue in this vocation.
The next few years are going to be extremely critical for the handloom sector. If we, as a society, can address the core issues plaguing this sector, there is a strong possibility that the 'point of inflection' may be achieved soon.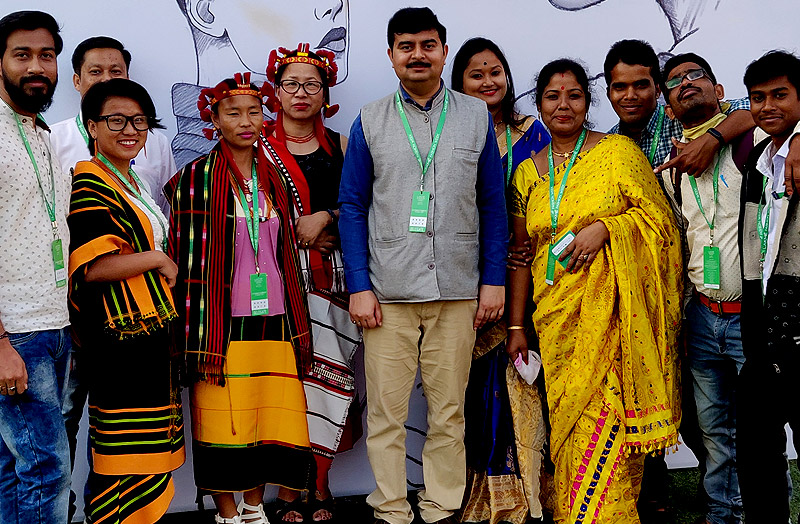 From our limited perspective, let's try to look at the issues causing the downward spiral in the handloom sector.
Craft Dilution: For known or unknown reasons, artisans have assumed that they are competing with power operated machines. There is a perceived push and pull to achieve higher 'productivity' while making it 'cheap'. This rat race with machines is unwinnable and does nothing but degrade the worth of a handmade textile. Low grade yarns, naphthol dyes, artificial fibres, poor fabric weaving, over-simplification of designs et al speak loud and clear about the destruction of the beauty of handlooms.
Someone has to intervene to start dialogues with the weavers: "Where do you think your strength lies? Can machines do 'sampling' and experiment better than you? Can machines produce unique pieces in their fast-paced production? Will hand spun and naturally dyed yarn be a good fit for bulk production by machines? Will machines prefer the finer count natural fibres over artificial fibres in the speed game?"
Natural fibres, preferably hand spun and naturally dyed, woven in shorter runs with unique pieces rooted in traditional design sensibilities, are enough to make a winning case for handwoven textiles.
Market Evolution: Business practices have seen a sea change in the last century. About 200 years ago, buyers lined up at the artisans' doorsteps. The creators knew the tastes and preference of their customers and they produced textiles which met the requirements. Terms like cash flow, inventory and working capital were not in vogue for artisans as the supply chain was fairly simple.
Now the marketplace has changed dramatically – business happens with the touch of a finger, money exchanges hands digitally, English has become the business language, WhatsApp is the electronic 'kabootar' (carrier pigeon), Instagram is the new display gallery, colours have codes, engineered garments are the trend, and so on and so forth.
Business Education: While staying 'traditional' in craft form is important, modern business skills, design knowledge and communication practices are equally important for dealing with 21st century markets. Design School curricula are not tailored to fill these gaps. Higher educational institutions are not designed to open doors to artisans in order to bring them up to speed in the changing environment. Their selection criteria is not accommodative enough to absorb artisans who are not from scholarly backgrounds but have abundant creative talents. Then there is the language barrier. Can education shift to vernacular languages? Will artisans fit in with the rest of the cohort in these institutions? Will these institutions empathise with the earning and learning needs of the artisans?
Someone has to step up and say, 'Hey, we will do it." Someone has to come forward and say that we are ready to educate the artisans in the vernacular language, at their doorstep, as per their convenience. And this education has to be hands-on, practical. Someone has to say that we will appoint the best people to join this education initiative because poor teachers cannot create best-in-class learners. Someone has to ensure that this education leads to a direct business connect between artisans and buyers so that learning increases earning. Someone has to ensure that artisans truly become financially independent and interdependent.
Handloom Ecosystem: Weaving is never done by one person. There are a set of people who are involved in pre-loom and post-loom processes. With a decreasing number of weavers, pre-loom and post-loom service providers have also drifted away. An attempt to revive weaving traditions will remain incomplete without bridging this void. Someone has to intervene and work on these downward spirals. Someone has to look at reviving sizing, hand spinning, strengthening dyeing units to do natural dyeing/eco-friendly dyeing, post-loom processes, etc, in order to ensure sectoral sustainability.
I have used the word 'someone' quite often. Instead of waiting for that 'someone', the Tata Trusts – through their Antaran initiative – have started working on the aforementioned issues. It's a long journey, but we are hopeful that we will see the 'point of inflection' in the six handloom clusters where we are active – Assam (Kamrup and Nalbari), Nagaland (Dimapur), Odisha (Gopalpur and Maniabandha) and Andhra Pradesh (Venkatgiri).
Our journey has already shown some impact. who are already shining and doing well, even through the tough times of COVID-19. You can support them by sharing their social media links with your friends and relatives, and by following the hashtag #buydirectlyfromartisans.
Through our efforts, we hope to keep the future of handlooms both bright and colourful!