Amrita Patwardhan who heads the education portfolio of Tata Trusts, talks the challenges facing children's education and their exciting new initiative, The Big Little Book Awards, which honours authors, illustrators and publishers of children's literature in regional languages.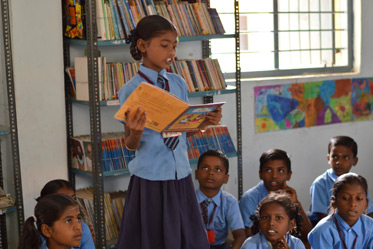 It is almost certain that nobody reading this was born when Tata Trusts, the philanthropic arm of the Tata group of companies, began its mission. For over 100 years, Tata Trusts has, in its own words, 'played a pioneering role in transforming traditional ideas of charity and introducing the concept of philanthropy to make a real difference to communities'. One of their latest efforts is the Big Little Book Awards, a part of the Parag initiative. The Big Little Book Awards have been instituted to honours authors, illustrators and publishers of children's literature in regional languages who have put. 74% of schools in India do not have functional libraries and the children's literature in Indian languages has seen limited growth and little to no focus. Amrita Patwardhan, who heads Tata Trusts' education portfolio, speaks to us regarding the Big Little Book Awards, the Tata Trusts' focus on education and how education policy needs to refocus its aim.
How has Tata Trusts developed its focus on education and can you tell us about what brought about the focus on Children's Literature and the Parag initiative?
Education has been one of the central portfolios of Tata Trusts since its inception. In the initial decades, the focus was on creating avenues for young scholars to access world class education through scholarship programmes such as the JN Tata Endowment, a loan based scholarship set up in 1894, as well as building premier institutions such as Indian Institute of Science, Tata Institute of Social Sciences and Tata Institute of Fundamental Research which have contributed in nation building. Our current collaborations with global Universities such as Massachusetts Institute of Technology, or Cornell or Chicago University tap into global expertise to address important development and social challenges in India.
Along with building institutions for higher education, Tata Trusts also focused on addressing issues such as access to quality education from pre-school to high-school for the most marginalized communities through a range of interventions. Tata Trusts and its partners work in over 2,000 schools and communities in rural, tribal pockets in over 10 states. We chose our areas of focus and strategy through a five year strategic planning exercise led by sector experts and mandate provided by the Trustees. Key gap areas in education identified for focused engagement of the Trusts include: (a) improving access to quality education from pre-school to high-school in 30 blocks with low Human Development Index for enhancing quality of life of marginalized communities through multi-thematic interventions including education, health, livelihood and water-sanitation; (b) appropriate use of technology to enhance learning and 21st century skills in children; (c) teacher education to build cadre of well qualified teachers; and (d) promote reading for pleasure through children's literature. The Parag initiative was thus built to address the important sector gap pertaining to access to affordable and high quality books to children as an important resource for enhancing learning and overall development of children.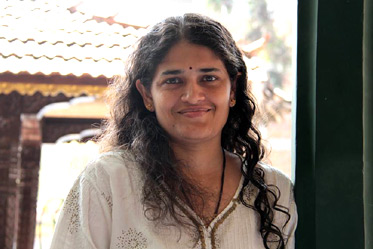 How would you rate the development of our national education policy since you became an educator? Are there particular issues that haven't seen the light of day?
In the past decade, the two most significant policy developments in school education have been the right of children to free and compulsory education (between 6 to 14 age group) and National Curricular Framework (2005) developed by National Council for Education Research and Training (NCERT). Implementing core commitments of Right to Education (RTE) by making quality education a right for every child studying in public or private schools, equipping teachers with capabilities, autonomy and support to provide quality education to learners from diverse backgrounds, making adequate resource allocation for education by increasing public spending on education, are some of the key aspects which need to be addressed. We continue to look for quick fix solutions to education, without comprehensive reform of teacher education and examination system. The new education policy which is in the works, needs to lay down a pathway to implement RTE in letter and spirit, which is possible only if teacher education system is radically reformed.
Indian curricula is dogged with continued criticism of its emphasis on rote learning and failure to teach applicable skills – have policymakers taken heed of this critique and do you see improvement?
Rote learning continues to be the predominant way of teaching in a majority of Indian classrooms. There is wider acknowledgement of this problem and the National Curricular Framework (2005) and textbook revision that followed was an important step in demonstrating how curricular content can be made relevant, and child centered, focusing on concept based learning rather than by learning by rote. Examination systems and teacher education are two other important areas which need to be reformed if we are serious about a school education that equips children with competencies that will make them confident, independent learners, who do not know everything, but know how to seek out information and are able to solve problems and apply learning in real life. While the process of reform is slow, we have enough examples across geographies and subject areas that have effectively demonstrated how authentic learning can happen at scale. For example, the Hoshangabad Science Education programme by Eklavya effectively demonstrated how hands on science education can be done in government schools or the Integrated Technology in Education programme by Tata Trusts which helped children have authentic learning experiences using technology.
As an educator or a parent, what steps can one take to ensure that reading is given due importance in student development?
The best thing parents and teachers can do is to read aloud to children, from the earliest age group. In fact, 'Becoming Nation of Readers' (1985), a report by the National Reading Commission which suggests ways to improve reading instruction in the United States says, "The single most important activity for building knowledge of their eventual success in reading is reading aloud to children". Providing access to good books and opportunities for children to see parents reading can make a big difference. If parents are non-literate, oral storytelling, and constant encouragement of children to read can go a long way.
Teacher and educators, especially those working with children from marginalized backgrounds have a much bigger responsibility. Teachers must provide open access to a carefully selected and rich collection of children's books through functional libraries in schools and classrooms, ensure lending of storybooks at home, have scheduled time for library for each class and space to engage children through meaningful activities around books. For that, teacher educators have to ensure that teachers themselves are readers.
The Big Little Book Awards has chosen to emphasize on children's literature in regional languages? Can you tell us more about what motivated this choice?
The Parag initiative is committed to promoting children's literature while focusing on Indian languages, including English. India finds many strengths being a multilingual nation. While English is an aspirational language for majority of children, each first grader has excellent command over her mother tongue. Mastery over mother tongue, if used as a pedagogic resource in classrooms, can be a rich source of support for learning to read and learning new languages. For children to be drawn to reading, providing them access to engaging reading material in the mother tongue can go a long way in ensuring that reading is experienced as a meaning making activity and not a mechanical one.
Tata Trusts undertook the task of mapping the study of children's literature in India in 2013. The study revealed that 45% of children's books are published in English while 25% in Hindi and rest by all other Indian languages combined. In developed countries like UK, there are 6 children's books available per child, while availability of storybooks in rural India is as low as 1 book for 11 children. Based on this gap analysis, Tata Trusts has consciously supported the development of high quality books in multiple Indian languages, as that is where there is maximum need.
Amrita Patwardhan heads the education portfolio of the Tata Trusts
This article first appeared in the Scribbler