September 2018
Farming made future ready
Like many other farmers in Vidarbha, Gajanan and Subhash faced a financial crunch. Their economic conditions improved significantly after the Trusts intervened through the Sukhi Baliraja Initiative, and introduced them to sustainable agriculture practices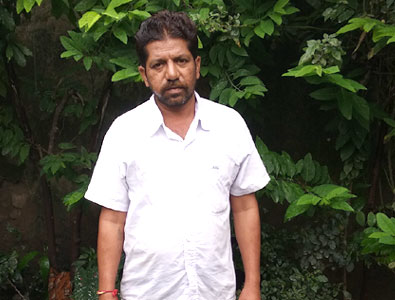 Gajanan produced six tonnes of ash gourd within a span of four months with a profit of Rs19,390
Gajanan Mahadevrao Dhaskat, a farmer in Shendola village of Vidarbha region, used to cultivate crops like cotton, soya bean and red gram with meagre returns. When asked about his situation, he says, "Since ages, my family had been practising conventional farming. But I realised that if I wanted my profits to increase, I had to switch to sustainable farming techniques involving fewer inputs and more technology and innovation."
Around this time, the Perfect Harvest Farmer Producer Company, formed under the Sukhi Baliraja Initiative (SBI) of Tata Trusts, introduced farmers in his village to ash gourd farming. The idea was to help them profit from agriculture. Through meetings and discussions, a few farmers agreed to plant ash gourd on a trial basis, and Gajanan was one of them.
Elaborating on ash gourd farming and the excellent profits from it, Gajanan explains, "The SBI team informed me about the high-yielding property and commercial value of this vegetable. Hence, I decided to cultivate it on one acre of my land. The first step was to make beds and provide fertiliser as per the pre-determined model. After a few days of cultivation, I also undertook weed management." In addition to this, Gajanan followed recommended practices on fertilizer, water and pest management, as directed by the agriculture experts who visited the fields regularly. As a result, he produced around six tonnes of ash gourd within a span of four months. The total expenditure incurred was Rs12,200, with a profit of Rs19,390. Today, Shendola village stands as a perfect example of taking a remarkable step forward towards innovation, diversification and sustainable agriculture.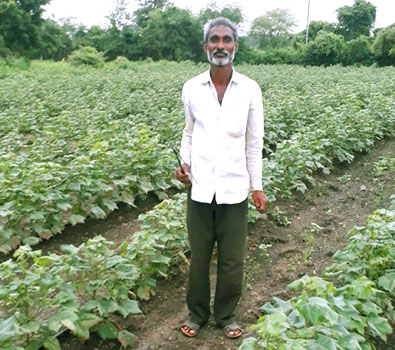 With sustainable agriculture practices, Subhash produces one and half times more cotton as compared to conventional farming methods
Similarly, SBI's intervention has helped the farmers earn more profits in other villages too. Subhash Babarao Dhangar belongs to a farming household in Fattapur village of Vidarbha region. He has inherited five acres of farmland on which he cultivates cotton, soya bean and red gram. Talking about his farming business, Subhash shares that, "For the last 10 years, I had been farming with the same conventional ways like my father. However, in the end, I used to be left with no profit as the input cost was quite high. I realised that I will have to invest more in the farm and therefore, I laid pipes for drip irrigation on three acres of land. Despite this, I earned a meagre profit of Rs20,000 which was not sufficient to support my family and other agriculture needs."
Subhash's story was no different from that of any other farmer. The input cost in conventional farming is so high that the farmers are barely left with any profits. In 2015, the Trusts covered Fattapur village and chose 10 farmers, including Subhash, to work on a pilot basis. The SBI team conducted field camps, appointed a krishidoot and held meetings with the farmers. They were trained on adopting sustainable agriculture practices which subsequently helped them reduce the input cost. Through the SBI team, Subhash learned about soil testing, seed treatment and pest management, which were significant for cotton cultivation. His farm was selected as a demo plot where cotton was cultivated using all these methods. He happily shares, "The timely guidance from the krishidoot proved to be very useful. There are around 60-70 cotton balls on each of my cotton plants, which means one and a half times rise in the produce. I will always be indebted to Tata Trusts for introducing me to sustainable agriculture practices."
The Ner cluster, comprising of 34 villages in the region's Yavatmal district, has also benefitted from SBI's comprehensive livelihood sustainability programme. The villages have benefitted through the Trusts' interventions like integrated pest management, community-based microfinance, rain water harvesting , and market development and linkages.