Remembering Lady Navajbai Ratan Tata
In 1892, Sir Ratan Tata – son of Jamsetji Tata and younger brother of Sir Dorabji Tata, tied the knot with Navajbai Sett, the younger daughter of Ardeshir Merwanji Sett. Together, they led a full and colourful life, living part of the time in England, where they bought York House in Twickenham, the beautiful country residence of the Duke of Orleans. They were close friends of King George V and Queen Mary, and hobnobbed with the cream of British society and aristocracy.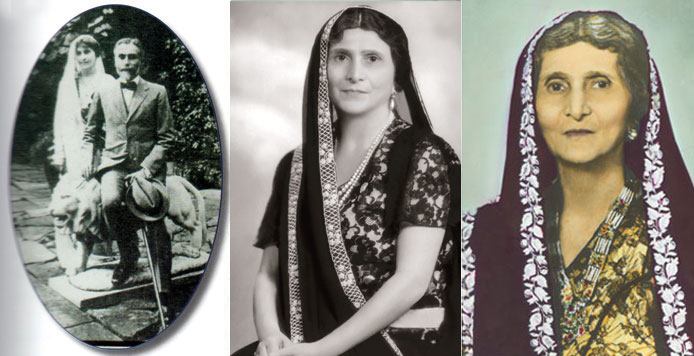 Sir Ratan and Lady Navajbai were connoisseurs of fine art and acquired a valuable collection of jade, paintings and other artefacts through their travels. With this collection, their intention was to adorn their grand new home, which Sir Ratan was in the process of building in Bombay on the lines of the summer palace at Versailles. Unfortunately, he did not live to see his new home, and Lady Navajbai, who became a widow at the young age of 41, was faced with the task of managing his estate. Being both pragmatic as well as philanthropic, she sold York House (which today houses the Twickenham Urban District Council) and donated his art collection to the Prince of Wales Museum in Bombay. She completed Sir Ratan's home in Bombay, which we know today as Tata House, and lived there for the rest of her life with style, elegance and dignity.
During her lifetime, Lady Navajbai also gifted unto charity various houses which she inherited from Sir Ratan. Being significantly concerned with the plight of the aged and poor Parsi women, Navajbai established an institute in memory of Sir Ratan in 1926, with the objective of providing livelihood to poor women of the community through meaningful employment. Eventually, this became one of the better-known patisseries in Bombay -- the renowned Ratan Tata Institute (RTI) that we know today. In 1932, Navajbai became the Chairperson of the Sir Ratan Tata Trust, following the deepening of her concern for the poor and downtrodden. She also became a key member of the Tata Sons board. Using resources from the Trust, she undertook several initiatives in various spheres to alleviate poverty and improve the quality of life of the economically challenged – by designing programmes for providing livelihood and by mobilising funds for medical treatment, which they had no access to.
Her kindness and benevolence were mostly shielded from public glare, as she always remained a very private person. Very few were ever aware of the large sums of money she distributed from her personal funds to individuals for financial assistance. While her generosity touched many, her achievements were known to only a few.
Her great contribution to various causes and her quiet leadership in providing direction to the Sir Ratan Tata Trust as its Chairperson, deserve our recognition and deep appreciation.
The article was first published in the Tata Trusts annual report 2003-04.