For Mrunali Bhere (21) from Thane, Maharashtra, completing a certificate course in air conditioning and refrigeration (AC&R) has made a significant difference in her life. Not only has her employability quotient increased significantly, but the course has also made her confident and empowered her to dream of a better future.
Passing out of school, Mrunali enrolled in an electrician course from an Industrial Training Institute (ITI). "I am very interested in all things technical and that led me to join the ITI," she says.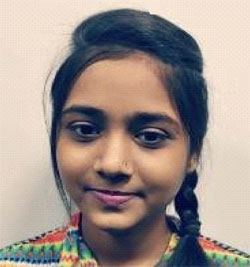 Mrunali Behere
However, when the 21-year-old started looking for a job, she was in for a surprise. Her skills did not match the requirements of the manufacturing industries. It is then that she learned about the Tata STRIVE-VOLTAS Centre of Excellence (CoE) in Thane, Maharashtra.
The centre is part of Tata STRIVE, the Tata Trusts' initiative to skill India's youth for employment, entrepreneurship and community enterprise. The core philosophy is to create courses that would help in creating and supplying trained manpower across the entire industrial spectrum as well as develop entrepreneurial talent.
Towards this, Tata STRIVE has built active partnerships with Tata companies, non-profits, non-Tata companies, government agencies, foundations, trusts and banks. The centre at Thane, Maharashtra has been set up in partnership with Voltas Ltd.
The skill development programmes range from 6 to 16 weeks on average and include on-the-job training. Young adults such as Mrunali are shining examples of the transformational change brought about by the programme.
"I am a certified AC&R professional. While I had a background in electrical theory and machines, my understanding of valves, cooling towers, water treatment, HVAC systems, air side units, etc. is thanks to my training at the CoE," she says.
Mrunali currently works as a certified professional with Anukool India Pvt Ltd where she earns ~Rs12,000 a month. She has not only gained employable skills, but the learnings at the CoE have given her the confidence to think of a brighter future. "I wasn't always like this. My self-esteem and confidence were low. In fact, I used to be afraid of speaking in public. But that has changed now," she says.
The 21-year-old has to credit the Youth Development Modules integral to the skill development initiative for the change. Emphasis on skilling for the future with a focus on building self-esteem and self-confidence in youth and empowering them through communication, decision-making and workplace skills are key highlights of Tata STRIVE's skill development courses.
The transformation of Mrunali has been commendable, say her facilitators at the CoE. "She demonstrated leadership and even voluntarily helped other learners in the class with conceptual understandings while maintaining her attendance and performance," says Jayesh Pawar, AC&R Operator facilitator.
The skill development course has empowered Mrunali to aspire for a better future. "I want to support my family with my income. And I want to earn a graduate degree in computer applications with my own money," she says.