Abira Bandhopadhyay is an engineer turned illustrator. A resident of Ghaziabad, she actively illustrates for children literature with publishing houses and organisations such as National Book Trusts, Eklavya, Ektara, Manjul Publishing and more. Her journey to her current life path has taken many twists.
Despite her deep passion for art, Abira chose to join an engineering course after her 12th. However, she felt a sense of disconnect from the subjects she was learning in college. Seeking to bridge the gap between her engineering degree and her artistic inclinations, she enrolled in a correspondence course in fine arts from Rabindra Bharati, Kolkata. It was during this course that she began to explore the world of illustration and experienced a profound connection with this art form.
After graduation, Abira attempted to find work opportunities that aligned with her artistic aspirations, but found herself trapped in projects that did not fulfil her creative desires. Seeking further growth, she pursued a Masters in Visual Arts from Ambedkar University in Delhi. It was during this time that her professors recognised her talent for illustration and encouraged her to explore the world of book illustration.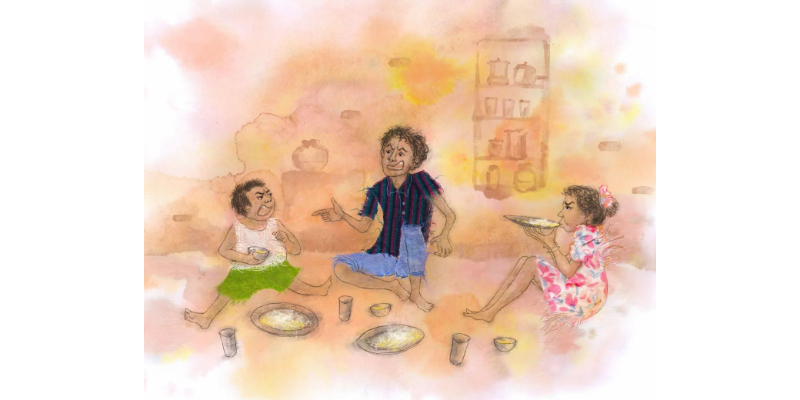 That was when Abira learned about Riyaaz Academy, a renowned platform for budding artists and illustrators. Established in 2015, the Riyaaz Academy was brought to life through the collaborative efforts of the Tata Trusts' Parag Initiative and Bhopal-based educational non-profit Eklavya Publications, along with illustrator Atanu Roy.
The symbiotic relationship between Parag and Riyaaz is based on creating children's literature. Parag supports the development of good quality storybooks for children in Indian languages. Riyaaz offers courses on picture book illustration. Riyaaz illustrators bring in humour in their work because children enjoy that the most. At the same time, they address social biases, champion values of sustainable development, equality of gender, caste and religion and break stereotypes.
Intrigued by Riyaaz's emphasis on picture book illustration and its commitment to nurturing emerging talent, Abira made the decision to intern at Eklavya for a while and then join the academy. The decision proved to be a turning point in her artistic career.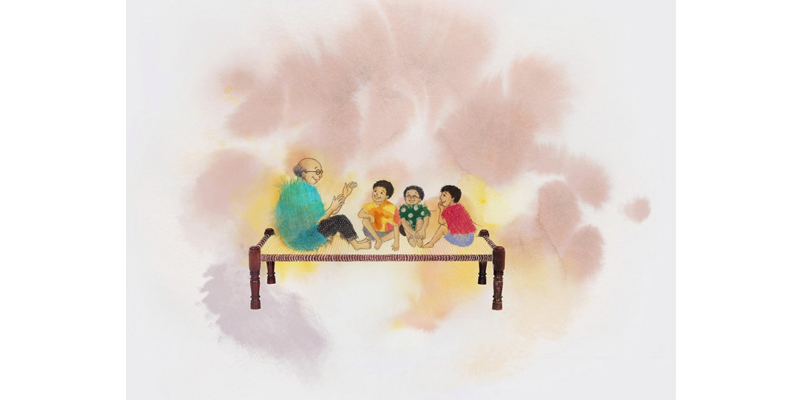 The mentors at Riyaaz not only appreciated her ideas but also encouraged her to explore writing alongside her illustrations. They recognised her potential and focused on nurturing her artistic style, urging her to let go of strict rules and embrace more expressive brush and pencil strokes.
Chandra Mohan, one of Abira's mentors at Riyaaz, encouraged her to be comfortable with her artistic expression. This newfound freedom and confidence allowed Abira to wholeheartedly enjoy her work and imbue it with a new level of energy and authenticity. "I conscientiously enjoy my work now more than I did before, and this came just from the change in perspective that [Chandra Mohan] sir introduced," Abira says.
Riyaaz Academy also provided Abira with valuable networking opportunities. "Sushil sir and Shashi ma'am really helped me to network and build connects in art and publication circles," says Abitra.
Abira's journey, from a hobbyist painter to a skilled illustrator, is an inspiring story. It also serves to illustrate the critical role played by Riyaaz Academy in motivating and encouraging young artists to find their creative voice and make a meaningful impact in improving the quality of children's literature.