Every year, Tilak Ram, a native of eastern Uttar Pradesh's Shravasti district, would leave his village, Vishambharpur, in search of manual labour work in the nearby settlements. It was a hard life, but with five mouths to feed back home, he had little choice.
Those years of penury and struggle are in the past. Today, Mr Ram runs a high-tech vegetable nursery in Vishambharpur and sells tomato, cucumber, brinjal and cauliflower seedlings to local farmers. Started by Mr Ram in late 2022 with help from the Tata Trusts' Sujalam Sufalam Initiative (its climate-smart agriculture and livestock programme), the nursery operates out of a 100-square-metre poly house. The cost of the poly house was subsidised by Grameen Development Services (GDS)—the Trusts' implementation partner—while the Trusts team chipped in with scientific expertise.
In just a couple of months in early 2023, Mr Ram's nursery has netted nearly Rs21,000 in profits—a welcome addition to the family's income. He is relieved and elated to have made the journey from being a labourer to an agri-entrepreneur. "I was always passionate about gardening and farming. Thanks to this programme, I have fulfilled my dream of starting a nursery in my own village," says Mr Ram, who now plans to further expand his nursery to meet the demand for high-quality seedlings from his customers.
De-risking farm-based livelihoods
Creating rural entrepreneurs is just one facet of the multi-layered Sujalam Sufalam Initiative that presently covers around 1,800 households across 27 villages in eastern UP's Sirsiya block. In an underdeveloped region marked by poor infrastructure and limited natural resources, the programme aims to increase the average per-household income by Rs50,000 between 2019 and 2023. To achieve this goal, the team has under taken various projects to improve the communities' quality of life and to ensure sustainable livelihoods for farmers, micro-entrepreneurs, and women's self-help groups (SHGs) in the project area.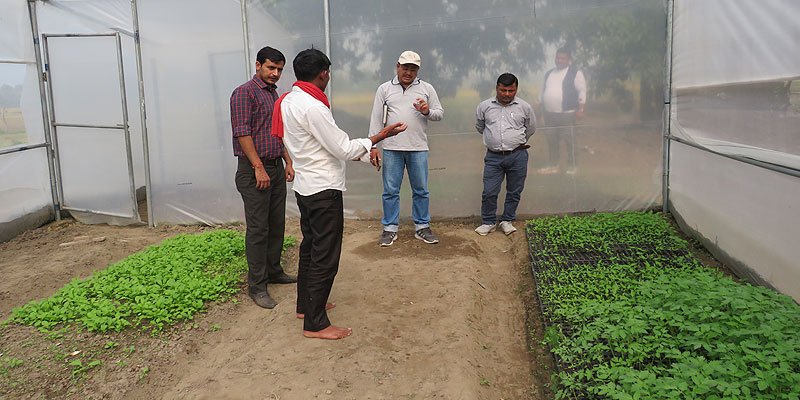 The socio-economic backwardness of eastern UP is a manifestation of many historic and mutually-reinforcing challenges. Alternating droughts and floods, and the absence of proper irrigation systems, have made farming a risky venture for countless agrarian families. This is exacerbated by exploitative market systems that eat into farmers' incomes. Social oppression has also slowed the region's development for decades.
Creating local entrepreneurs
In addition to the above interventions, the Trusts promote entrepreneurs at the village level. The financial support, technical assistance and mentoring received from the Tata Trusts and GDS enables these local entrepreneurs to set up profitable agri-ventures. At present, 43 such agri-ventures are being supported under the programme.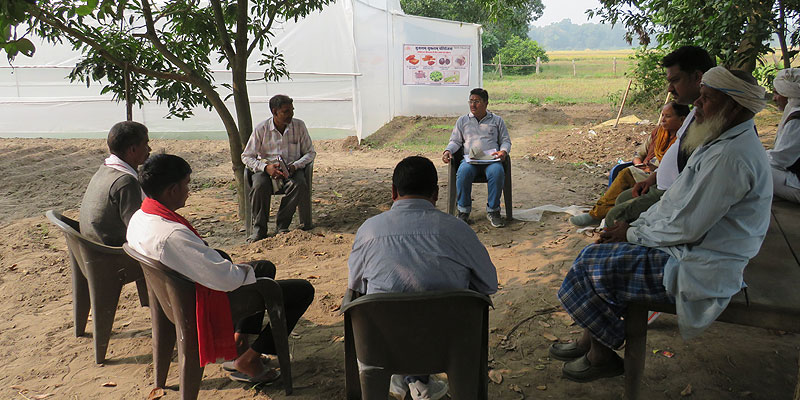 These businesses aren't just beneficial for the entrepreneurs and their families; they also have larger benefits for the community. For instance, Mr Ram's nursery provides high-quality vegetable seedlings to farmers, who use them to improve their own crop yields and incomes. Thus, Sujalam Sufalam has a positive 'domino effect' on the overall economic situation in rural areas.
Mr Ram vouches for the transformational impact of the programme. "My family's financial condition has improved. My wife also helps me out with the business. I am happy that I don't have to leave my village to find work anymore," he says with a satisfied smile.