Germany – Seeking to create a world of affordable medicine for all, Tata Trusts has announced their support for the creation of the Open Source Pharma Foundation (OSPF) at OSP2, the 2nd Annual Global Open Source Pharma conference. Held at Castle Rauischholzhausen in Germany on Sept 01 to 03, 2015, the OSP conference brought together researchers, NGOs, industry professionals, philanthropists and entrepreneurs. In addition to Tata Trusts, the conference included participants from Médecins Sans Frontières, Open Source Drug Discovery (OSDD), Sanofi Aventis, the European and Developing Country Clinical Trials Partnership (EDCTP), Open Source Malaria, the Open Society Foundations, the Structural Genomics Consortium, INSERM, Oxford University, Philipps-University Marburg, Paris Descartes University, McGill University, FasterCures - a center of the Milken Institute, Transparency Life Sciences, Taros Chemicals, Center for Research and Interdisciplinarity (CRI), Germany's House of Pharma, Gesmer Updegrove LLP, Cures within Reach, Medicines for Malaria Venture, and the Foundation for Neglected Disease Research, and has previously included participants from the WHO/TDR, other large pharmaceutical companies, and several national governments. In four words, Open Source Pharma is "affordable medicine for all." In three words: "Linux for drugs."
Open Source Pharma (OSP) is a concept inspired by the Linux model of operation. Adapted to tackling important public health challenges, it hopes to catalyze radical change in the way we do medical R&D and deliver better and more affordable innovation quicker and cheaper to patients. In brief, crowdsourced, computer-driven drug discovery; IT-enabled clinical trials with open data; and generics manufacture. This year's conference was a follow-up to the first global Open Source Pharma Conference, held at the Rockefeller Foundation Bellagio Center, Lake Como, Italy in 2014, where participants adopted a joint mission statement for the movement.
Download the complete press release here
About the Open Source Pharma Foundation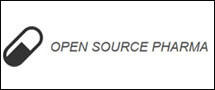 With operations commencing in late 2015, the Open Source Pharma Foundation seeks to support an alternative comprehensive, open source pharmaceutical innovation model driven by principles of openness, patient needs, and affordability.
Biographies of leadership
Jaykumar Menon
An international human rights lawyer, scholar and social entrepreneur, Jaykumar Menon is currently Professor of Practice at the McGill University Institute for International Development, in Canada. He holds a JD and a Master of International Affairs from Columbia University and completed a BA and one year of medical school at Brown. His research, teachings and practice focus on open innovation approaches such as crowdsourcing, innovation prizes and open IP to realize human rights and next generation economic rights including the right to food, water and health. He is a founder of the Open Source Pharma Foundation, which aims to help generate breakthrough affordable new cures in the areas of public health. Know more about Jaykumar Menon
Tanjore Balganesh
Dr. T.S. Balganesh was the Project Head of the Open Source Drug Discovery (OSDD) Unit of CSIR, the national laboratory system of India. He obtained his Ph.D. from the Indian Institute of Chemical Biology, University of Calcutta, India and subsequently spent post-doctoral years with Dr. Sanford Lacks at Brookhaven National Laboratories Brookhaven (NY, USA). Later he was associated with Professor Thomas Trautner at the Max Plank Institute for Molecular Genetics at Berlin (Germany). He joined Astra Research Centre India as a Senior Scientist in 1987. He took over as Head of Research at AstraZeneca R&D India in 2000 focusing the unit on discovering novel drugs for the treatment of Tuberculosis. Further as a VP Discovery Research AZ, he handled all the research activities of this R&D unit.
Bernard Munos
Bernard Munos is the founder of InnoThink, a consultancy that focuses on pharmaceutical innovation—specifically, where it comes from and how to get more of it. He was previously an advisor for corporate strategy at Eli Lilly, where he focused on disruptive innovation and the radical redesign of R&D. His research has been published in Nature and Science and profiled by Forbes magazine. FiercePharma named him one of the 25 most influential people in biopharma. Know more about Bernard Munos >>
Matthew Todd
Mat Todd was born in Manchester, England. He obtained his PhD in organic chemistry from Cambridge University in 1999, was a Wellcome Trust postdoc at The University of California, Berkeley, a college fellow back at Cambridge University, a lecturer at Queen Mary, University of London and since 2005 has been at the School of Chemistry, The University of Sydney where he is Associate Professor. He is the founder of Open Source Malaria.
For more information, please visit http://opensourcepharma.net/
Follow Open Pharma Foundation on Twitter | Tumblr | Facebook | Slideshare | Storify
Related
Can open-source pharma cure Ebola and other neglected killers?

Why We Need Open Source Pharma
Open source pharma meeting discusses future
Entrepreneur Joins Group Effort To Cure Millions