Chairman's message in 2015-16 annual report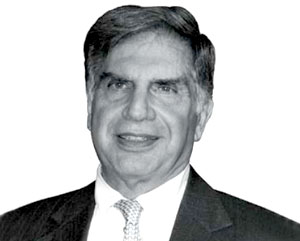 The essence of modern philanthropy has changed in recent years, influenced in no small measure by the changes in the socio-economic landscape, as well as technological advancements. The focus has moved beyond the mere alleviation of poverty, to the creation of prosperity in the beneficiary communities. The Trusts have also committed to this goal, by realigning their processes and adopting a transformational approach, which not only seeks to empower communities with livelihood solutions but also seeks to bring about behavioural changes that will improve quality of life.

The Trusts have taken the lead in launching major initiatives in the areas of combatting malnutrition amongst infants and mothers; eradication of malaria; improving sanitation; and introducing technology to provide safe drinking water. In addition, the Trusts are exploring the manner and form in which a rural healthcare system could be established, which could utilise current imaging technology and communication systems to interface with larger healthcare hospital facilities, to better serve the rural communities. There is a realisation that innovation and utilisation of new methodologies could make a significant contribution towards the success of the various Trusts' initiatives.

The past year under review has further endorsed the versatility of technology across several of the Trusts' cross-sectoral programmes, be they for promoting digital literacy, developing data-driven governance platforms for facilitating digital governance, or for nutrition-related programmes.

Partnerships have been forged with responsive state governments to improve community development indicators and promote scalability and sustainability of the Trusts' programmes. Overseas foundations and organisations have collaborated with the Trusts in areas as diverse as sustainable energy, agricultural development, sports promotion as also interactive and adaptive tutoring platforms. Additionally, the Trusts have continued to support relief work in the wake of national calamities, both in India and abroad, whilst also extending financial assistance through individual grants programmes.

I would like to thank the Trusts' team, supported by partner organisations and subject matter experts, for their commitment and efforts.

Going forward, the Trusts will continue their endeavour to stay relevant to emerging developmental needs and their goal of being relevant and making a difference.