Chairman's message in 2014-15 annual report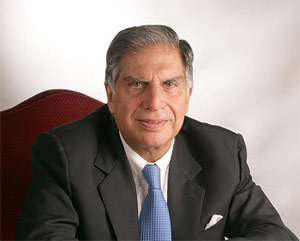 The philanthropic world is moving away from its initial role of mainly alleviating personal hardships and poverty through individual, NGO or institutional grant support for this purpose. In this spirit, the traditional sectoral approach which saw the Trusts working mainly through NGOs has been broadened to include being an active participant in devising long term sustainable strategy and taking greater responsibility for the outcomes of its interventions.
In recent years, the Tata Trusts have also adopted an approach that focuses on national issues that impact the lives of many. The two major Trusts – the Sir Ratan Tata Trust & Allied Trusts and the Sir Dorabji Tata Trusts & Allied Trusts are collaborating to synergize efforts to enable a holistic view and ensure sustainable development, thereby attempting to make a difference in the lives of the marginalized and the underprivileged.
The Trusts have also identified core issues like nutrition, water and education using state-of-the-art technology solutions which would impact future generations and which needed to be addressed. It is believed that nutrition goes beyond merely addressing malnutrition in children and encompasses many other aspects like maternal health, basic healthcare education and sanitation. A holistic approach has been undertaken which includes partnering with state governments to initiate a nutrition revolution in the country. The response from the Government and the communities to the efforts of the Trusts has been encouraging. The Trusts are no longer being perceived merely as donors, but are also being recognised for their organizational assistance and mentorship.
The impact that technology has had on the citizens is remarkable. The smartphone, today, is the most used device by the common man and it has become a valuable tool for dissemination of knowledge and information. Internet connectivity therefore is another focus area of the Trusts. A collaborative initiative with the Massachusetts Institute of Technology has been undertaken by the Trusts to develop local solutions to solve local problems.
Currently, the Trusts' work is spread across a wide spectrum of interventions. This Annual Report provides an overview of the events of last year. There are inspiring stories balanced with measurable data points. Some of the projects undertaken have been deemed to be 'risky', but the Trusts' support has proven to be a catalyst for
change.
In ending, I would like to thank the teams across the Trusts that have put in great efforts over the year and have contributed to the transformation in the Trusts' focus and perspective.
Our endeavor will be, more than ever before, to enhance the quality of life in the communities we touch.