1839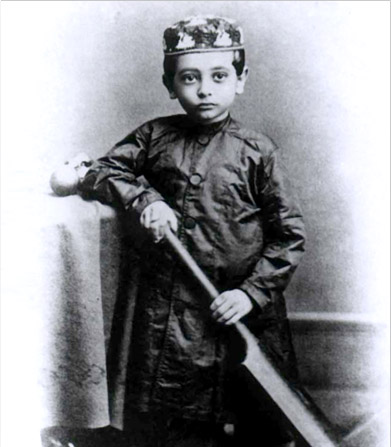 The illustrious Jamsetji Nusserwanji Tata is born in Navsari, Gujarat, India.
It was the same year that Thomas Babington Macaulay, the British Secretary to the Board of Control, departed for England, leaving behind his famous 'Minute in Education' on reforming education in India. Later in life, education was to become a core area of interest for Jamsetji Tata's philanthropic initiatives
1868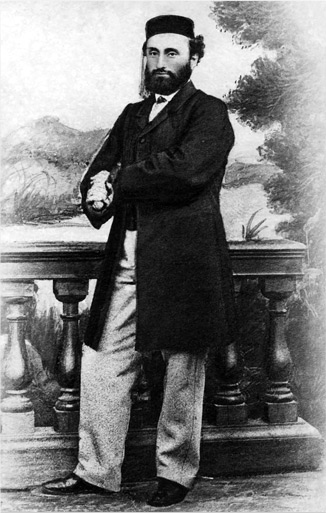 Jamsetji starts his career after graduating from college by assisting his father, Nusserwanji, in his trading business. A few years later he sets up the famous Empress Mills.
Jamsetji had studied the working of textile mills closely on a visit to England while assisting his father in the cotton trading business.
1874
Empress Mills is established. The iconic mill becomes a huge success. It sets very high standards in worker benefits and welfare with facilities such as sanitary hutments and filtered water for workers, at a time when such humanitarian concern for workers was unheard of, even in the west.
William Blake, the famous English poet and painter had noted that mills in Lancashire in England extracted 14 to 16 hours of work a day from mill workers, unconcerned about their wellbeing. "Jamsetji, was a century ahead of his times ensuring the welfare of his workforce,'' said a feature story on the Tata Group founder's 150th anniversary in March, 1989.
Jamsetji takes an acute interest in the well-being of his staff. He provides them with opportunities not just to learn but also to rise through their ranks within the service of the company through an apprentice system.
1886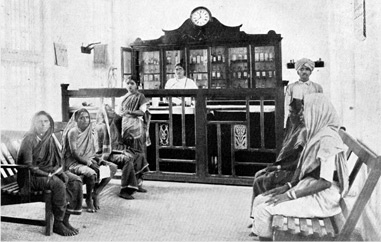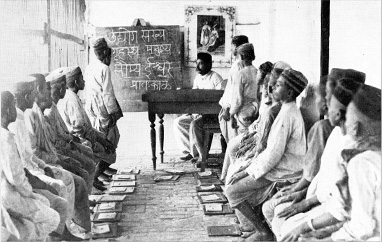 Jamsetji launches various schemes such as free medical help, crèches and primary classes for children of women mill workers. He also introduces the gratuitous pension fund, provident fund, maternity benefit allowance and a compensation fund for accidents for all employees.
1889
Jamsetji, now a man of 50, is stirred by a speech of Lord Reay, which will become a defining moment for the philanthropreneur's nation development pursuits.
Lord Reay's speech 'calling for real universities' had an indelible impact on Jamsetji, who in later years donated half his fortune to build a university.
1892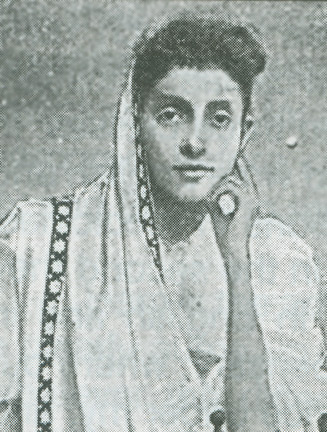 Jamsetji Tata starts the Endowment scheme which will go on to support promising students from all over India and from all walks of life.
The first JN Tata scholar, Freny K.R. Cama was sent to Edinburgh for advanced studies in medicine. Other luminaries who were also JN Tata scholars include:
Former President KR Narayanan
Renowned scientists Raja Ramanna, Jayant Narlikar and Raghunath Mashelkar
Jnanpith Award winner writer and actor Girish Karnad
1896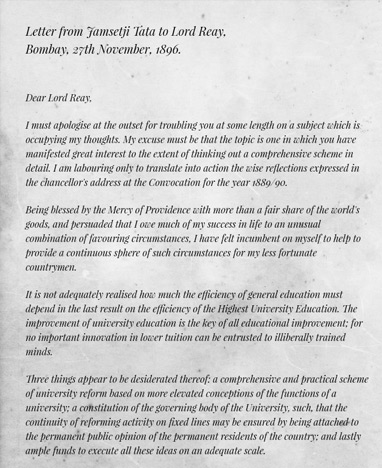 Jamsetji writes a letter to Lord Reay offering half his fortune, 14 buildings and four landed properties to create the university of his dreams.
Jamsetji envisaged the university to be a seat of learning and research for engineering, physics, and all branches of chemistry, as also a centre of Indian history and archaeology research and a centre of advanced statistics and philology.

At a time when houses in Bombay were not too clean and were lit by oil lamps, Jamsetji becomes the pioneer of an organised flat system, which today, is the foundation of Mumbai's real estate. Near the Esplanade, he builds a block of 16 flats, four on each floor, entirely detached from other buildings. The building has spacious, well-ventilated rooms lit by electricity.
1902

Jamsetji starts planning a modern steel plant in India. At a time when townships in the west are haphazardly built around coal mines, Jamsetji wants to protect his workers from the factory smoke by setting up a township in the direction opposite to the prevailing wind.

Jamsetji embarks on another project — of reclaiming some twelve hundred acres of land around the Mahim creek in Mumbai and improving the health of the city.
In a letter to his son Dorabji, Jamsetji wrote, 'Be sure to lay wide streets planted with shady trees, every other of a quick-growing variety. Be sure that there is plenty of space for lawns and gardens. Reserve large areas for football, hockey and parks. Earmark areas for Hindu temples, Mohammedan mosques and Christian churches.'

While presenting his plans to the Collector of Thane, Jamsetji wrote that, 'The chief advantage I am looking forward to is the improvement in the health of Bombay consequent on the reclamation of drowned lands, the malarial exhalations from which are at present carried to Bombay island by the north wind.'
1903
The Taj Mahal Hotel rises on the sea front and adds to the grace of the city of Bombay.
A leading British run hotel, the Majestic did not allow Indians inside. Jamsetji had taken one of his foreign guests to the hotel but was denied entry and had to go somewhere else to eat. This prompted the rise of the opulence that we know as the Taj Mahal Hotel.
1904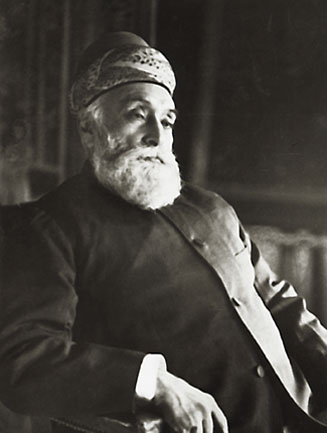 Jamsetji Tata passes away leaving behind his dreams of a modern steel plant, a hydroelectric power plant and a university of science that will be fulfilled by his sons.
In Jamsetji's obituary, the British Editor of The Times of India wrote, '...his sturdy strength of character prevented him from fawning on any man, however great, for he was great in his own way, greater than most people realised. He sought no honour, he claimed no privilege, but the advancement of India and her myriad peoples were with him an abiding passion.'
1905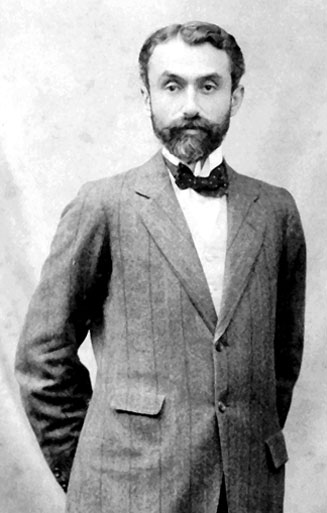 Jamsetji's younger son, Sir Ratan Tata contributes a significant sum to the Servants of India Society founded by Gopal Krishna Gokhale, a social and political reformer. Sir Ratan Tata goes on to provide the operational costs of the society for the next 10 years to come.
1907
Jamsetji's dream of building an iron and steel company in India and uplifting the country with industrialisation is realised with the discovery of rich coal mines in Sakchi.
Tata Iron and Steel Company became the first Indian company to issue shares to the public. At that time, the Tata family owned 11% of the total shares of the Tata Iron and Steel Company.
1910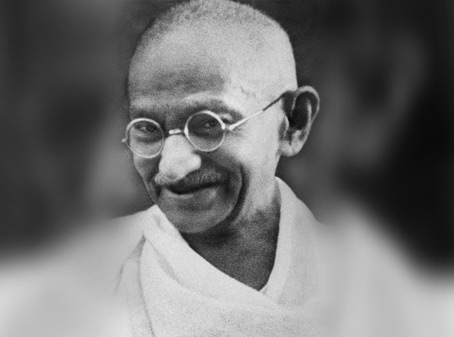 Sir Ratan Tata contributes a significant sum to aid Mahatma Gandhi's struggle of giving Indians a life of dignity in Transvaal, South Africa.
1911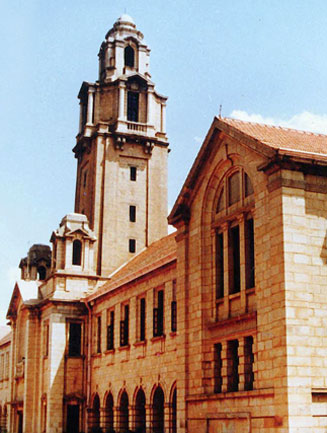 The illustrious Indian Institute of Science is set up as a joint venture of the Tatas, the Government of India and the Government of Mysore, which becomes the launching pad and hub of scientific research in India and Asia.
The Indian Institute of Science was a first of its kind institute in Asia and over the years it has generated world renowned scientists. Nobel Laureate Sir CV Raman was the Institute's first Indian Director.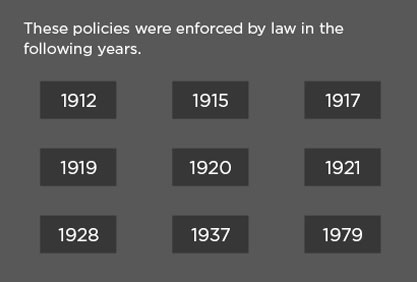 Tata Steel becomes the first company to introduce pioneering labour welfare policies such as:
Free medical aid
Formation of a Works Committee for handling complaints concerning service conditions and grievances
Leave with pay
Worker's provident fund scheme and workmen's accident compensation scheme
Ex-gratia payment for road accident while coming to or returning from duty
1912-18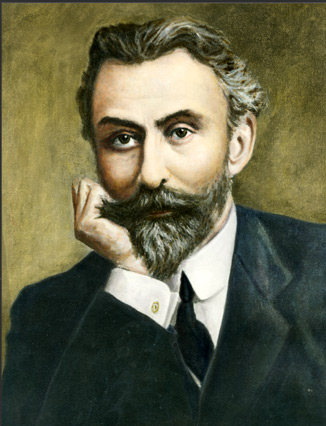 In the last six years of his life, Sir Ratan Tata contributes a handsome amount annually to the London School of Economics to aid research on poverty alleviation.
Sir Ratan Tata passes away in 1918, at the age of 48, leaving behind all his property to be used for the betterment of society.
Sir Ratan Tata noted in his will, 'If I have no children, I give the rest of the residue of my property … for the advancement of education, learning and industry in all its branches including education in economy, sanitary science and art or for other works of public utility…'
1919
Sir Ratan Tata Trust is set up, in accordance with his will.
The Ratan Tata Industrial Institute is established to provide livelihood and employment to women from lower income groups and support old unskilled men.
Over the years, The National Metallurgical Laboratory, the National Centre for the Performing Arts (NCPA), the Tata Institute of Social Sciences (TISS), the Indian Institute of Science (IISc), Bangalore, the Delhi School of Economics and Bombay University have benefited from the funds disbursed by the Sir Ratan Tata Trust.
1920

Sir Dorabji Tata sponsors the Indian contingent of six members, four athletes and two wrestlers to the Antwerp Olympics in 1920.
Sir Dorabji Tata, with the help of Dr A G Noeheren, the then Director of the YMCA, established the Indian Olympic Association in 1927, becoming the Founder President and Secretary General respectively of IOA.
1921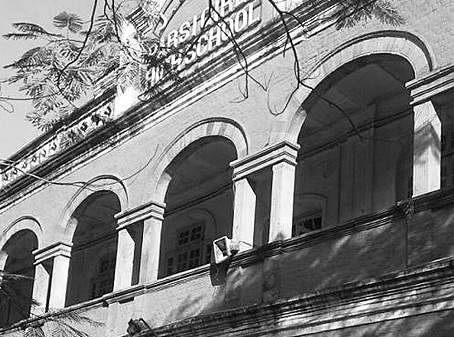 The Jamsetji Tata Girl's High School is set up in Nagpur.
1928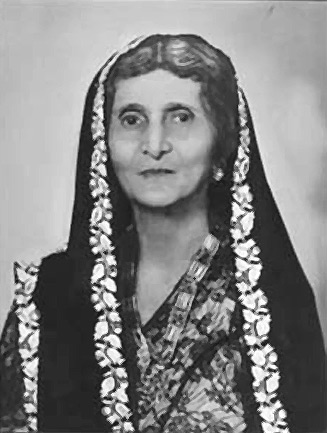 Lady Navajbai Ratan Tata establishes the Sir Ratan Tata Institute to provide training and opportunities of employment to poor and aged Parsi women.
The building which is now known as the Ratan Tata Institute was donated by Lady Navajbai Tata to the Stri Zarthosti Mandal which needed space to expand its work of financially uplifting poor and needy Parsi women.
1931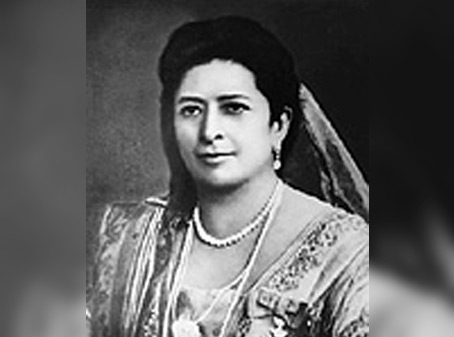 Sir Dorabji Tata sets up the Lady Tata Memorial Trust in memory of his deceased wife. The trust is set up to aid research on an international scale in the field of blood diseases especially leukaemia.
1932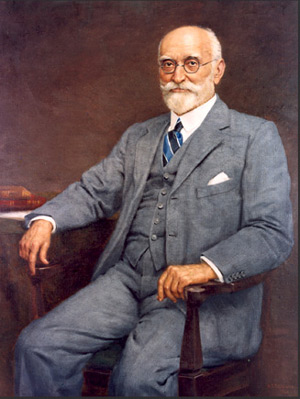 The Sir Dorabji Tata Trust is founded, which is one of the oldest non-communal and multipurpose charitable trusts in India.
Sir Dorabji Tata passes away, leaving behind his entire fortune — including a share of 40% in Tata Sons — to the Sir Dorabji Tata Trust which is to be formed after his death.
Sir Dorabji Tata did not have an heir and when he passed away in 1932, he left his entire fortune to a non-communal multi-purpose trust. He also donated all his belongings, including his late wife's Jubilee diamond which was two times larger than the Kohinoor and also his smallest pearl-studded tie-pin.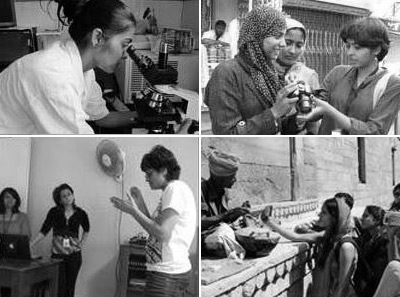 Lady Meherbai D Tata Education Trust is founded to empower young Indian women through higher education. The Trust offers scholarships to graduates from recognised Indian universities to pursue higher education.
1936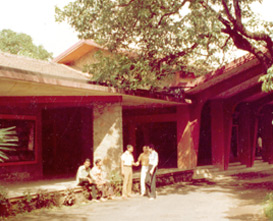 1941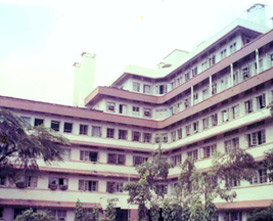 1945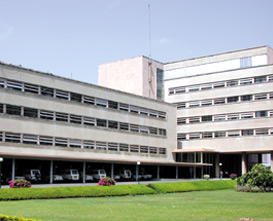 Following the philanthropic tradition set by Jamsetji Tata, the Sir Dorabji Tata Trust sets up India's pioneering institutions such as The Tata Institute of Social Sciences in 1936, the Tata Memorial Centre for Cancer Research and Treatment in 1941 and the Tata Institute of Fundamental Research in 1945.
Instead of only establishing a radium wing at a hospital in Bombay as Sir Dorabji had envisaged, the trustees of the Sir Dorabji Tata Trust decided to start a high-grade institution for the treatment of cancer. Governor, Sir Roger Lumley who inaugurated the hospital in 1941 called it the 'first large contribution of India to the international fight against cancer.'
1966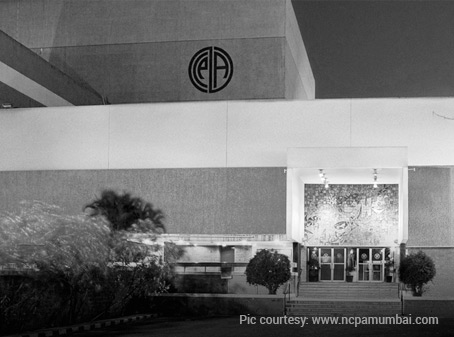 After developing world-class institutions in the field of science and technology, the Sir Dorabji Tata Trust unveils the National Centre for Performing Arts in 1966 to preserve and expand India's rich cultural and spiritual heritage of music, dance and drama.
1974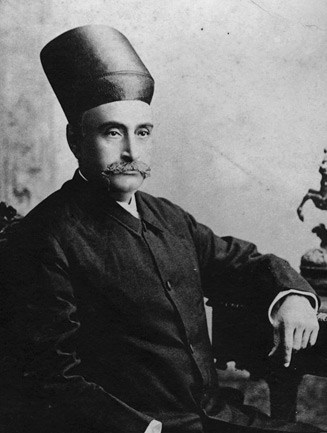 The Jamsetji Tata Trust is founded which offers institutional grants for work on developmental issues. It also offers free grants to certain JNT scholars.
Navajbai Ratan Tata Trust was founded.
1990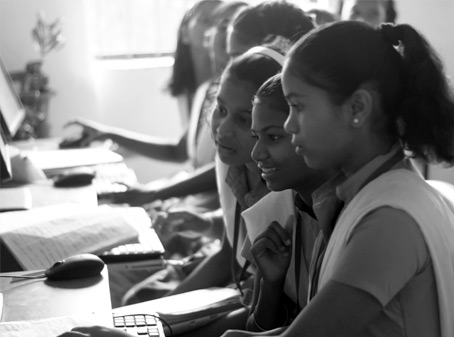 The Tata Education Trust, Tata Social Welfare Trust and RD Tata Trust are founded with a primary focus on institutional grant making and providing the right kind of support to bright students.
1991

JRD Tata establishes the JRD and Thelma J Tata Trust to promote education, health, upliftment and welfare of women in India.
1995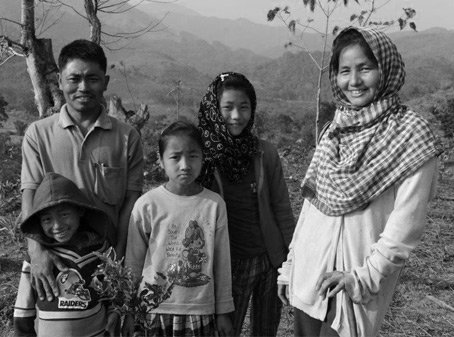 The Sir Ratan Tata Trust expands its ambit of professional grants to three additional thematic areas of rural livelihoods and communities, arts and culture and public initiatives apart from health and education.
During this year the Trust underwent exponential growth and hence decided to use the funds for the betterment of the nation and of society.
2001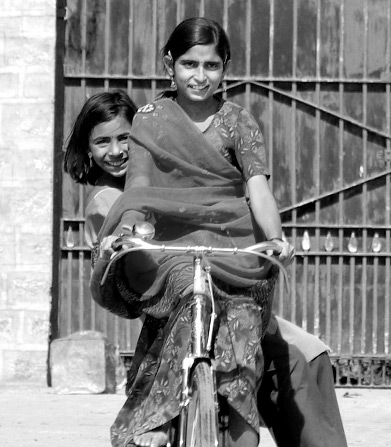 The Sir Ratan Tata Trust transitions from a charity organisation to a contemporary philanthropic institution and also refines its system for monitoring ongoing grants.
The central Himalayan region of Uttarakhand underwent a drastic change with loss of its forest cover that resulted in soil erosion which ultimately lead to loss of agricultural lands and migration of males to other parts of the country leaving the burden of earning a livelihood on women. Himmothan attempted to directly address the root cause of under development in this area and worked with other small institutions to provide sustainable livelihoods to people.
Tata Trusts and the Global Fund launch The India Health Fund to address key health challenges in India
The National Cancer Grid, with the support of Tata Trusts, facilitate a high bandwidth, secure and private network through which cancer care centres around the country can interact directly with other centres.